By
Erika Winters
Fabulous Jewelry Shared by Pricescope Members
This week's featured jewel commemorates a member's upcoming milestone birthday with gorgeous colored diamonds! Thanks everyone for sharing your gorgeous jewelry in the Show Me the Bling forum!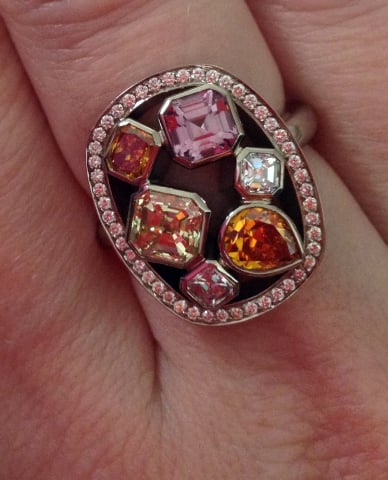 Mariedtiger shared this special ring that she had made to celebrate her upcoming fortieth birthday. The ring is set with stunning orange and yellow diamonds and a lovely pink spinel. "I'm turning forty in a few years. I wanted to celebrate it and the journey this far with a ring, as well as remind myself of important lessons learned." We love the meaning behind the ring and the unique combination of colored gems and diamonds. A fabulous idea for 40! Visit mariedtiger's forum thread for more images and details: Love, creativity and strength, an FCD ring for a 40 year…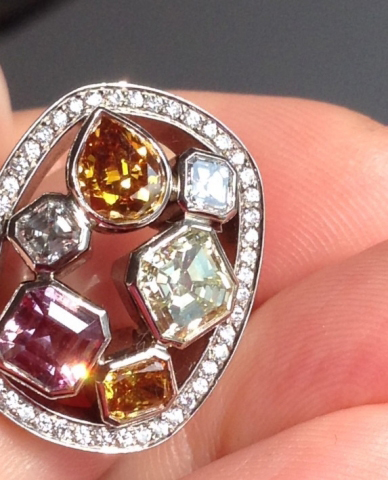 Thanks for sharing, mariedtiger!
Learn more: