Happy New Year and Happy Birthday January babies! You have the most optimistic birth month of the entire year. There is nothing but hope as to what the new year will bring for you! For that, you're very lucky! Let's look at the glorious garnet!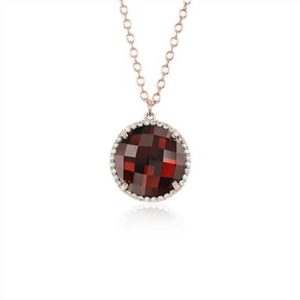 Garnet comes in a variety of colors, but the strong, blood-red color is January's birthstone. The stone also represents safety for travelers. Wear some garnet jewelry if you are planning on taking a trip far from home as it's said to give the wearer protection from all the ills that can befall travelers.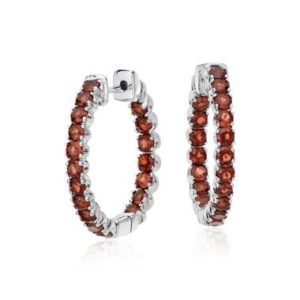 Another amazing reason to put some garnet in your jewelry box is to ward off against nightmares. I don't know about you, but I have the craziest dreams if I have a drink with caffeine before bed. Now, all I need to do is simply throw a garnet pendant on before bed and I can expect to sleep like a baby!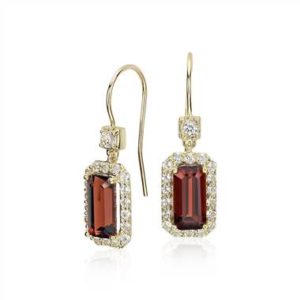 A great feature about this stone is its hardiness. It is 7.5 on the Mohs scale which enables it to hold up in any setting without having to worry about it getting damaged from daily wear and tear. It is also well known for its amazing brilliance and fire and is definitely a great stone to incorporate in your day-to-night wardrobe.
January babies have many blessings! They get to share their birthdays during the most hopeful time of the whole year. People are in high spirits and yearning to see what lies ahead for them. Their garnet birthstone is the best stone to have if you're a world traveller and want to enjoy the best sleep you've had in a long time!

By PS Staff