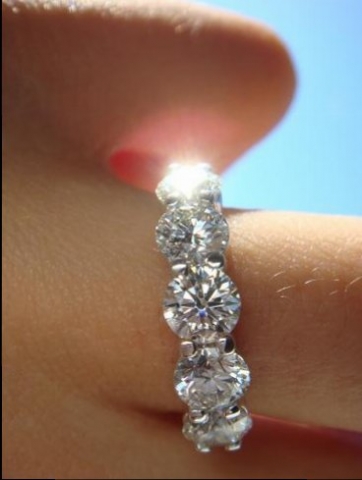 IDJ Stunning 5 Stone Ring
Bliss shared her amazing birthday gift with us on the Show Me The Bling Community at PriceScope.com Wow! When Bliss was asked what she would like as a birthday gift, she knew what hints to drop and right where to lead her thoughtful husband! He gave it to her on a surprise trip to Mexico that was also part of the birthday festivities, what a lucky lady! She was afraid she would be blingless because she left all of her jewelry safely at the bank at home; her husband saw to it that she had some gorgeous sparkle afterall!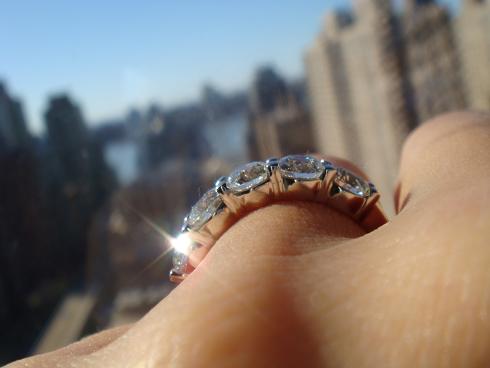 Sparkling in the Sun
After Bliss dropped her hits, her husband brilliantly called Yekutiel at I.D. Jewelry and they created something wonderful for her. Seriously, this is an outstanding addition to your already incredibly impressive collection, Bliss!
The 5 GIA Triple Excellent Stones Stats:
VS2-SI1
Ideal cut with H&A
No fluorescence
.37-.38 ctw each
Custom platinum shared prong setting
Want to see the entire post with more pics? Follow this link!
On Throwback Thursdays, we take the opportunity to re-appreciate beautiful pieces that have been shared over the years!
Thank you so much for sharing your jewelry experiences with us. Keep revisiting PriceScope's past with us each Thursday!
#TBT
5 stone rings pack a lot of blingy punch, learn more here
Come show off YOUR fantastic bling with fellow jewelry lovers and trade professionals here