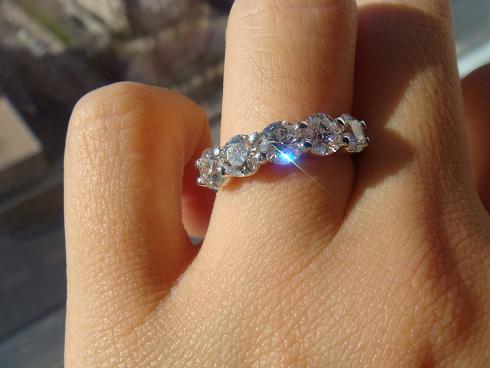 This IDJ 5 Stone is pure Bliss
Bliss shared this fab 5 Stone Ring on the Show Me The Bling Community at PriceScope.com. This ring was a spectacular birthday gift, given in a fantastic way. All in all this is a gigantic birthday win for Bliss!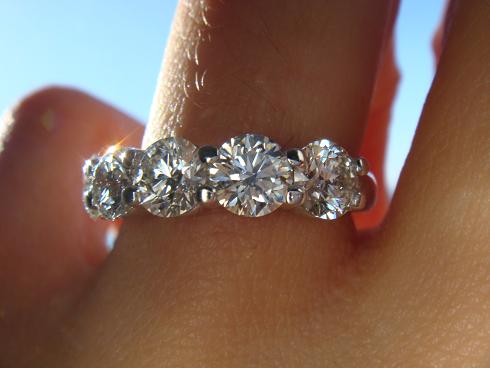 5 beauties all in a row
Bliss was treated to a Mexican vacation for her birthday and that was, on it's own, a generous and awesome birthday gift. He really decided to blow it out of the water and picked up the dropped hints about contacting Yekutiel at ID Jewelry, to create something really phenomenal to mark the day. Yekutiel never disappoints, and continued to amaze us with these hand selected diamonds. Bliss has some really stunning pieces and this addition just made it even more envy inspiring!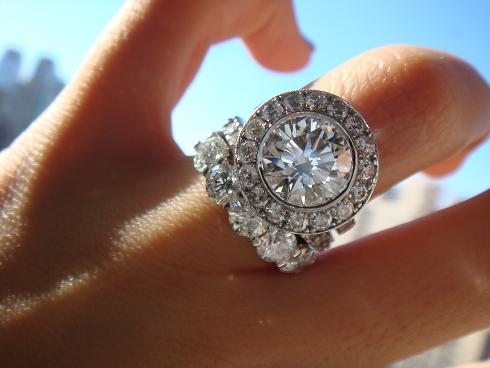 The wedding set won't always be paired with the new 5 stone, but even for a pic it's unbelievable
The Stats:
They're all GIA triple ex stones.
F-G VS2-SI1.
Ideal cut with H&A
No fluorescence
all in the .37-.38 range
To read more of the story and see more, visit the incredible ring pics here.
For Throwback Thursdays, we take the opportunity to re-appreciate beautiful pieces that have been shared over the years!
Thank you so much for sharing your jewelry experiences with us. Keep revisiting PriceScope's past with us each Thursday!
#TBT
PriceScope offers multiple jewelry search methods, so that you can find something this beautiful for yourself learn more about our searches here.
Come show off YOUR fantastic bling with fellow jewelry lovers and trade professionals in the Show Me the Bling Community, here.