I was married this past Saturday and like all weddings, things went wrong (hilariously wrong in my instance), but many things went right. My wonderful groom said I do, the weather ended up splendid and my wedding band was everything I wanted and more.
I previously mentioned my difficulties finding a band which I loved. Eternity bands didn't work, and I found a few bands which were close, but didn't quite seal the deal. I looked at hundreds of wedding bands online and in-person hoping to find that one ring to rule them all. So, I like to think I'm somewhat of an expert on wedding band shopping and have a wealth of tips to help you find your perfect wedding band.
Shop In Store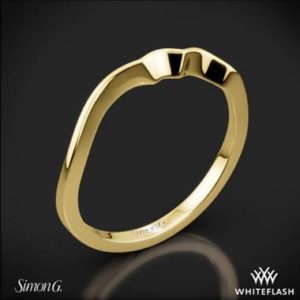 It's very tempting to purchase a wedding band online, especially since some jewelers offer unbelievably low prices. You want to make sure that your ring is professionally sized and that it truly matches your engagement ring.  Otherwise you may end up with a wedding band that not only doesn't fit, but clashes with your ring's style. You can always try on the band in store and order from the company online.
Don't be Afraid to Break Up a Set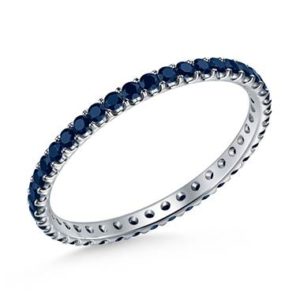 It's easy to streamline the wedding band search by opting to purchase the engagement ring/wedding band set. However, I discovered that by purchasing each separately enabled me to have more freedom and customize my look.
Step Outside Your Comfort Zone and Trust the Process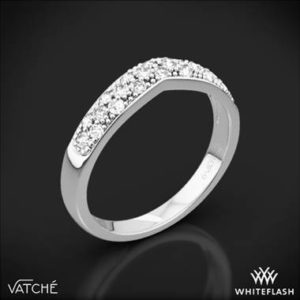 I was already dealing with wedding band fatigue when the jeweler pulled out a v-shaped band with a mix of round, oval and marquise cut diamonds. It was not my style, but I figure that I had nothing to lose by trying it on. Needless to say, it was the one! I would NOT have selected this ring if I saw it online or even in the store. Yet, when the saleswoman showed it to me and recommended that I try it, I trusted her…and it worked!
So, here I am a married woman with a groom and wedding ring bling I adore! Now, take these tips and let me know if they worked for you!

By PS Staff