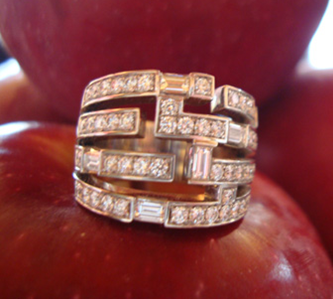 A Bit of Right Hand Traffic From Harry Winston for JSRNM
JSRNM shared this incredible Harry Winston Stunner on the Show Me The Bling Community at PriceScope.com. What a glorious Right Hand Ring! JSRNM wanted an RHR (and who doesn't, am I right?) her sweet husband got her this as an early birthday present, good job to him!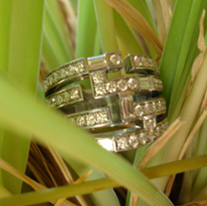 Traffic playing in the grass
This ring is called Traffic, it is from the New York inspired collection from Harry Winston. This is an incredible gift, and a seriously gorgeous addition to any personal jewelry collection! I don't think I would do very well in any real NY traffic if I had this though, I would just be staring at it! What a lucky person you are, JSRNM, hats off to you!
To read more of the story and see more, click here for bling envy.
On Throwback Thursdays, we take the opportunity to re-appreciate beautiful pieces that have been shared over the years!
Thank you so much for sharing your jewelry experiences with us. Keep revisiting PriceScope's past with us each Thursday!
#TBT
PriceScope offers multiple search methods learn more about our searches here.
Come show off YOUR fantastic bling with fellow jewelry lovers and trade professionals in the Show Me the Bling Community, here.