Gorgeous Gemstone Engagement Rings
As we all know, the world is changing. Diamond engagement rings are seeing stiff competition from engagement rings with precious stones as the main stone. These days it is not uncommon to seal the deal with a beautiful, and equally impressive, gemstone engagement ring.
Precious stones are becoming more and more popular as an alternative to the traditional engagement ring. As a result, we ask you to take a small journey with us as we explore some of our favorite gemstone engagement rings in the PriceScope family.
Talk about a ruby to give diamonds a run for their money. This beauty is sure to make everyone green with envy when hey see this rich red ruby on your finger. The oval stone is almost 2.25 carats. This ring is sure to seal the deal with any bride-to-be.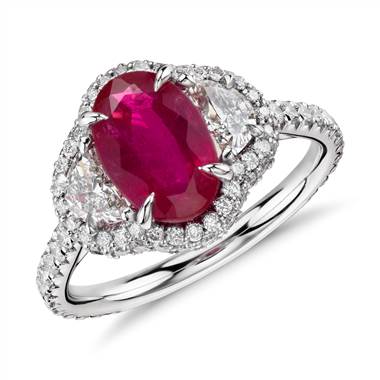 Ruby and half moon diamond halo ring set in platinum

at Blue Nile
Who said engagement rings should have all of the fun? Spice up a traditional eternity band with yellow sapphires. This band has the ability to stand alone as well as pairs up well with an engagement ring. This is one band you want to wear on your finger for all eternity.
Yellow sapphire stackable ring at set in palladium

at Ritani
If you want to have a timeless engagement ring, then look no further, because this is it! Pearls have been shedding their stuffy reputation; jewelry designers do listen! And the results have been nothing short of amazing. This pearl engagement ring will work for every phase of your life and will make a great heirloom gift for your future little ones!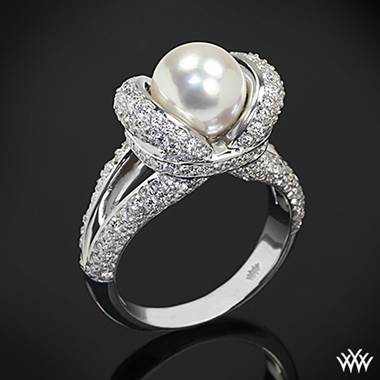 Pearl and diamond right hand ring set in 18K white gold

at Whiteflash
Combine the best of both worlds with a fancy cut gemstone. This blue topaz is utterly alluring. We love the design's simplicity. It allows the topaz's exquisite beauty to be seen without being hindered. Isn't that exactly how you want the love of your life to see you?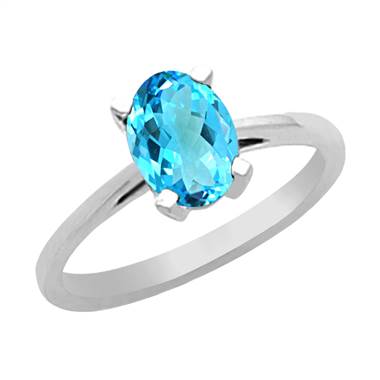 Genuine blue topaz set in 14K white gold

at B2C Jewels
This is only the beginning. Brides and grooms pushed for more engagement ring options and jewelers listened. Now, the industry is offering limitless options for engagement rings outside of the traditional round diamond solitaire. Expect to see more and more gemstone engagement rings capturing the limelight. Oh, that is definitely change we believe in!

By PS Staff