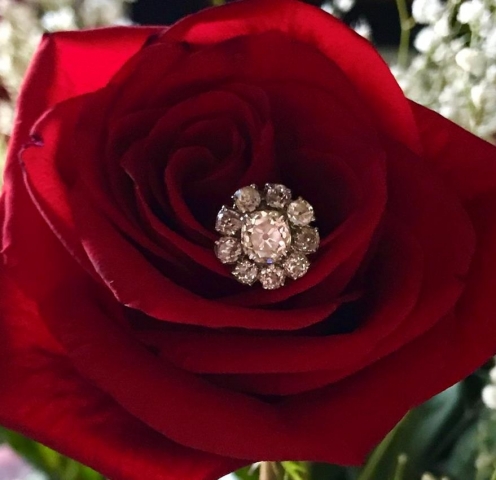 Fioratura's Operatic Engagement is One for the Songbooks!
Fioratura shared this incredible Engagement Ring and Proposal Story on the Show Me The Bling Community at PriceScope.com. Well, this is one of the best things I have seen in awhile, and I literally look at beautiful things all day! A story of second chances, a gorgeous cluster engagement ring, and a proposal that will be unforgettable.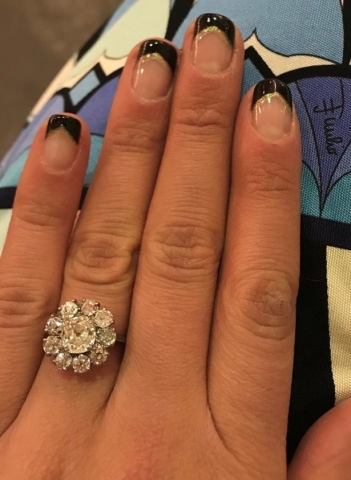 Meet Fiortura's "Happiness"
It's rare that I have JOTW picked super early in the week, but I read this post, watched the video, and knew that this was the one right away. Naming the OMC cluster with a 1.2ct L/M center, "Happiness," as a representation about how happy her life is now and second chances at love can be beautiful and tremendously fulfilling. I am so incredibly happy for you, Fioratura, Congratulations on your engagement and for being part of a love story worthy of song.
I am including the video, because it's amazing!
Want to see the entire post with more pics? Engagement Excellence this way
The Jewel of the Week is our chance to feature and appreciate a recently posted piece from the Show Me the Bling Community!
Thank you so much for sharing your jewelry experiences with us. We look forward to seeing more!
#JOTW
Getting ready to pop the question? Get proposal ideas, here.
Come show off YOUR fantastic bling with fellow jewelry lovers and trade professionals in the Show Me The Bling Community at PriceScope.