Yikes, it's freezing outside, but February's birthstone is sure to warm your hearts. The purple gemstone, Amethyst, is said to bring the wearer many positive gifts. We only wish the month was a little longer so more people could claim this stone as their birthstone. Here's why we think the stone is amazing.
Revered the World Over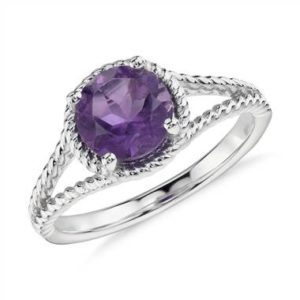 Amethyst has been revered throughout the world and time. It has found many a fan from ancient historians to legendary artists. Leonardo da Vinci thought the stone increased your intelligence and banished evil thoughts, St. Valentine had an amethyst ring with a Cupid carved into it and other ancients believed that the stone could prevent the charms of Bacchus from taking you over and keep you nice and sober in the face of wine.
It Loves Love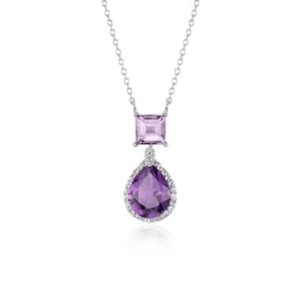 Valentine's Day is in February, so are we really surprised that St. Valentine loved the stone? So, if you're overflowing with love in this month, we recommend you buy yourself (or a loved one) a beautiful piece of amethyst jewelry in honor of Valentine's Day. If Valentine's Day isn't your thing however, no need to fret. It's also the gem of choice for those celebrating 6th and 17th wedding anniversaries. So, as you can see, there's plenty of love to go around for everyone!
It's Made to be Worn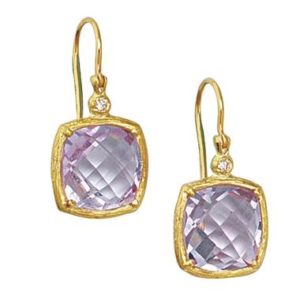 If you're looking for a gemstone to not only take you from day to night, but can be worn everyday, then look no further. It's a seven on the Mohs scale (durability and resilience) and it's color means it looks amazing whether it is set in yellow gold or white gold. Did we mention that Amethyst also comes in hues ranging from light pink to violet? Let's be honest, there isn't a reason for you not to have this stone in your jewelry box.

We don't think there's any birthstone which encapsulates the true essence of the month it represents more than amethyst. It's made for love, it's experienced centuries of love throughout the ages and it's definitely made to last. Ah, we're definitely in love with amethyst!

By PS Staff