By Erika W.


Wear Your Red Gems Today for Heart Disease Awareness
Help fight heart disease in women by wearing red today, 02.04.2011. You can help raise awareness by wearing red clothing and red colored gemstones! To learn more about National Wear Red Day visit: American Heart Association. Get inspired by the red gems below posted by Pricescopers. Wear your red today!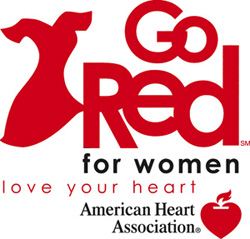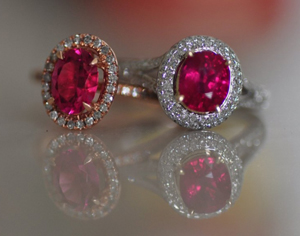 posted by LaurenThePartier
AIGS Unheated Ruby
Lauren's 1 carat Rubellite tourmaline (left) and 1.22 carat ruby (right) are both set in diamond halo ring settings.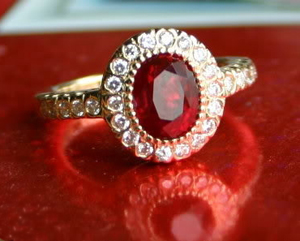 posted by mrs. taylor
Ruby Ring in Yellow Gold Halo
Mrs. Taylor's ruby is set in yellow gold with surrounding diamonds.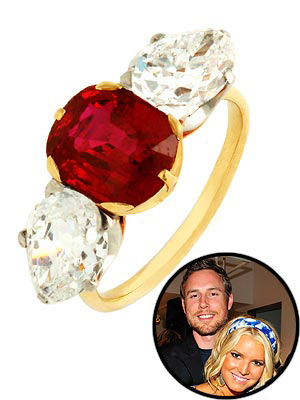 Jessica Simpson's ruby engagement ring
People
Eric Johnson recently proposed to Jessica Simpson with a Neil Lane ruby and diamond three stone engagement ring.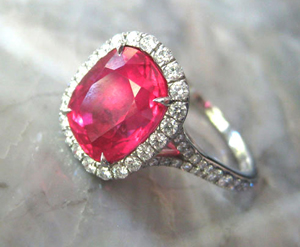 posted by Art Nouveau
Mahenge spinel
Art Nouveau's diamond halo ring features a 4.13 carat vivid pinkish red Mahenge spinel.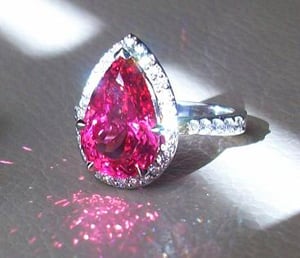 posted by Chrono
5 ct neon red Mahenge spinel
Chrono's 4.85 carat pear shape Mahenge spinel is a vivid neon red – perfect for National Wear Red Day!
Related Threads:
Help Me Find A Red Stone: A Red Spinel or A Ruby!
Need advice on getting a red garnet
Show us your Red colored gems! Colored Stones Forum