Sun, 30 Jul 2017
Fancy Yellow Diamond Heart Ring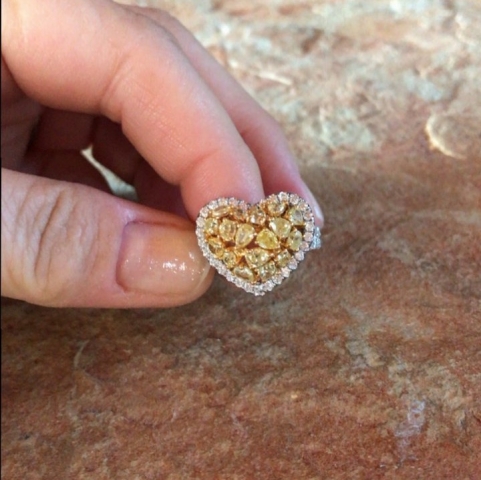 Sjroberts's Fancy Yellow Diamond Heart Ring
Sjroberts pulled this lovely 18 karat white and yellow gold heart ring from her jewelry box. It has 17 natural fancy yellow diamonds at 1.84 ctw of VS to SI clarity. It includes 70 rounds at .87 ctw, F-G and VS- SI.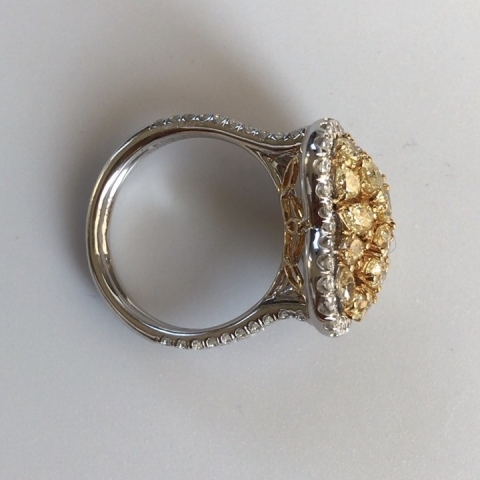 Sjroberts's Fancy Yellow Diamond Heart Ring Side View
Sjroberts, it is a very beautiful ring. The cornucopia of the fancy yellow diamonds is like looking at a piece of art work.
Looking forward to seeing more pictures. Click here to visit the forum thread and read more about it.
Thank you, everyone, for sharing your gorgeous jewelry in the Show Me the Bling forum! Can't wait to see more!
#JOTW
By
Andrey Pilipchak