The year may be wrapping up, but engagement season is just beginning. Santa has been checking your list and he knows that you want to find a shiny engagement ring under the tree. How, might you ask? Because he came to Pricescope and saw all the wonderful engagement rings you're been viewing.
Classic Solitaire
My, my Pricescopers, we have some traditionalists in our midst! Nothing says engagement ring quite like a beautiful and classic round solitaire diamond. This look remains the standard bearer of engagement rings and we can say that you agree with that sentiment!
Classic Solitaire with a Twist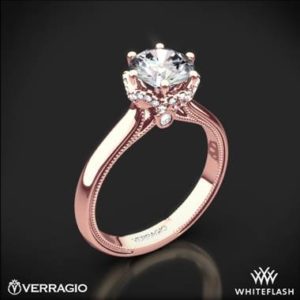 You love a classic solitaire, but you also love classic with a twist. Pricescopers that want this combination fell in love with this ring. We love how the halo setting makes it appear as if the center stone is blooming with love. Love, isn't that an engagement ring's true purpose?
Delicate Engagement Ring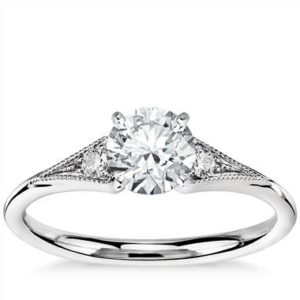 Big things come in small packages. This ring has been a hit with you all year and we understand why. This engagement ring is wonderful for stacking with multiple wedding bands for an ultra-modern look or wearing it with a demi band to let its vintage glamour shine.
Venetian Beauty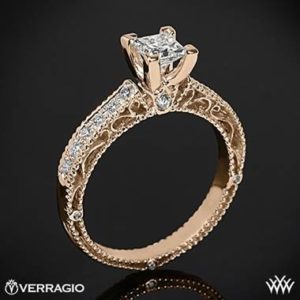 Some engagement rings are made for royalty which is why so many of you have fallen in love with this ornate stunner. The intricate scrollwork is perfect for a Venetian queen as well as our regal Pricescopers.
Keep making your holiday lists as engagement season is here and Santa is on his way! These rings have piqued your interest and we're sure you can expect to see one of them under the tree and on your finger soon!

By PS Staff