(Studs in top image were originally posted by Mandyd in the SMTB forum at PriceScope)
The holiday season is in full swing and we're coming to bring you some baubles to keep and gift this season. One thing we noticed is that you've had your eyes on some stupendous diamond stud earrings in November. So much so, that you fell in love with not just one pair of studs, but a jacket to upgrade your fabulous stud earrings as well. So, without further ado, let's get your holiday wish list started!
Most Coveted Studs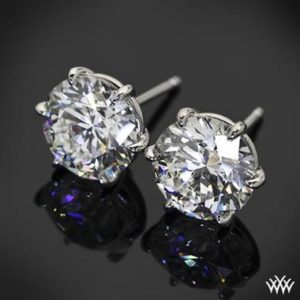 Every woman needs a reliable pair of studs on her jewelry wardrobe which is why we aren't surprised that this pair is not only your top earring selection for November, but also for 2018. This pais is definitely one to get AND gift as studs will never go out of style.
Put on a Jacket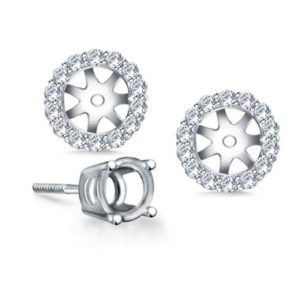 We aren't surprised that your second most-viewed piece relates to upgrading that fancy pair of diamond studs you purchased. We really love this gift idea because it enables the wearer to have two looks with one pair of earrings. Now, talk about the gift that keeps on giving!
Honorable Mention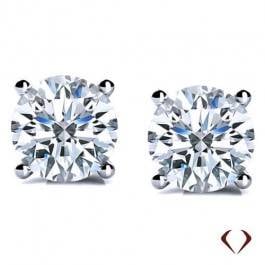 Well, we thought that we should give you another great option since you love a good pair of diamond studs. These are one of our favorite pair of stud earrings and we know you'll love them too. Come to think of it, you may want to hold this gift behind all for yourself!
You can start to rest easy now that we've sorted out your gift to give and one to keep for the holidays. If these looks don't make a happy holidays when we don't know what will!

By PS Staff