RokShok originally posted fabulously versatile convertible pear  on the Show Me the Bling Forum at PriceScope. What a stunning piece! Is it a ring? Is it a pendant? It's SUPER PEAR!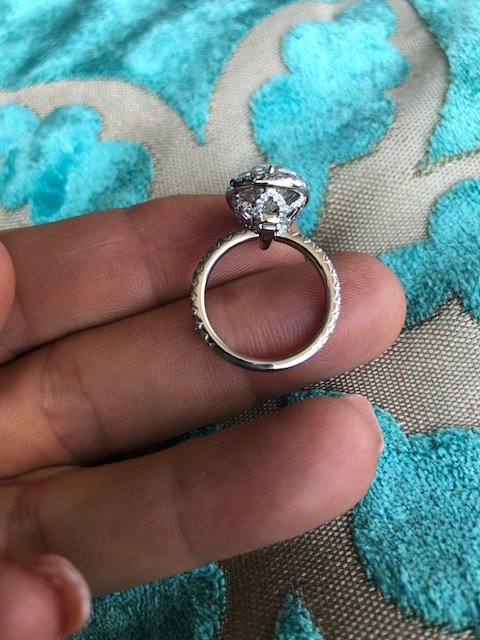 Can you imagine how convenient it is to have a beautiful stone that you can change the look and function of on a whim. Need a necklace to go with that dress? Check! Need a ring to bling up your fingers? Check! I mean, we need all of those things, but I LOVE that this can serve where it is needed! A Pear is also an excellent choice for this, it looks fab on it's own!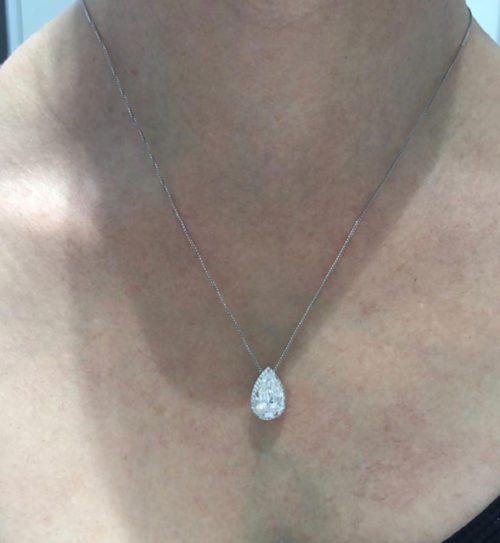 From GIA:
"Jewelry styles can be influenced by unusual events – and such was the case with convertible jewelry.  While multi-use jewelry long preceded the Art Deco period, it was the Great Depression and some artful engineering that elevated convertible jewelry to new heights.
After the Stock Market crashed in 1929, jewelry became a luxury item for many women. Even high-end retailer Tiffany & Co. acknowledged the tenor of the times by running an ad that read: "Merchandise of Good Value and Fine Quality".
The maison of Trabert & Hoeffer-Mauboussin saw opportunity amidst the challenges: it produced convertible jewelry for those on a budget. Remove a section from a necklace, for example, and it became a brooch."
Thank you for sharing this stunner and we hope that you get many happy years of wear out of it! Congratulations on your new addition to your jewelry collection!
The Stats:
4ct Pear
Color H
Clarity Si2
Visit the original post with more pics, and join me in congratulating RokShok!
The Jewel of the Week is our chance to feature and appreciate a recently posted piece from the Show Me the Bling Community!
Thank you so much for sharing your jewelry experiences with us. We look forward to seeing more!
#JOTW
Come show off YOUR fantastic bling with fellow jewelry lovers and trade professionals
Learn more about Pear Cut Diamonds at PriceScope