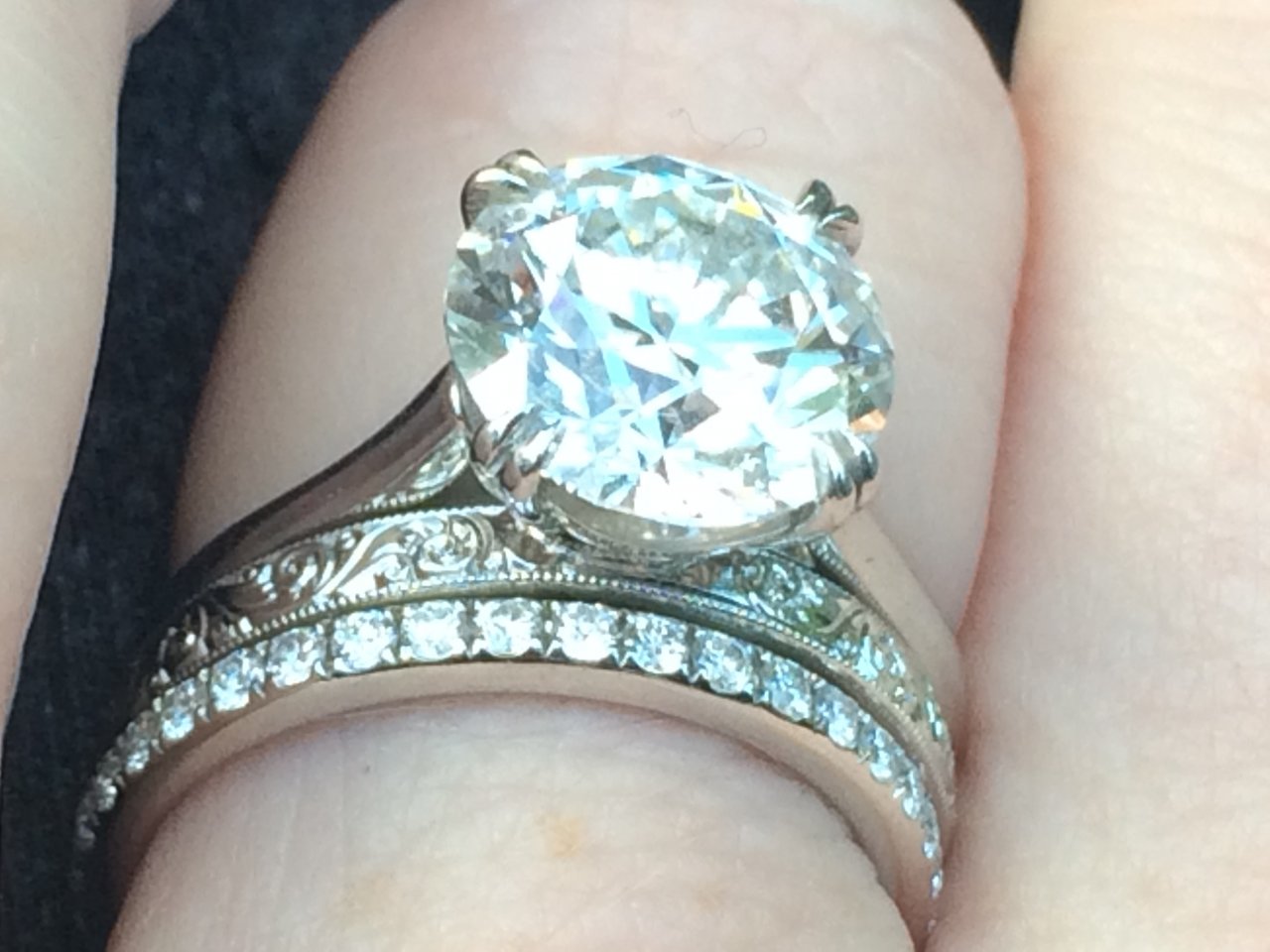 Carbonfan's WF ACA on VC Setting
Carbonfan found this amazing 3.218 F VS1 ACA diamondfrom Whiteflash and paired it up with this beautiful solitaire setting from Victor Canera.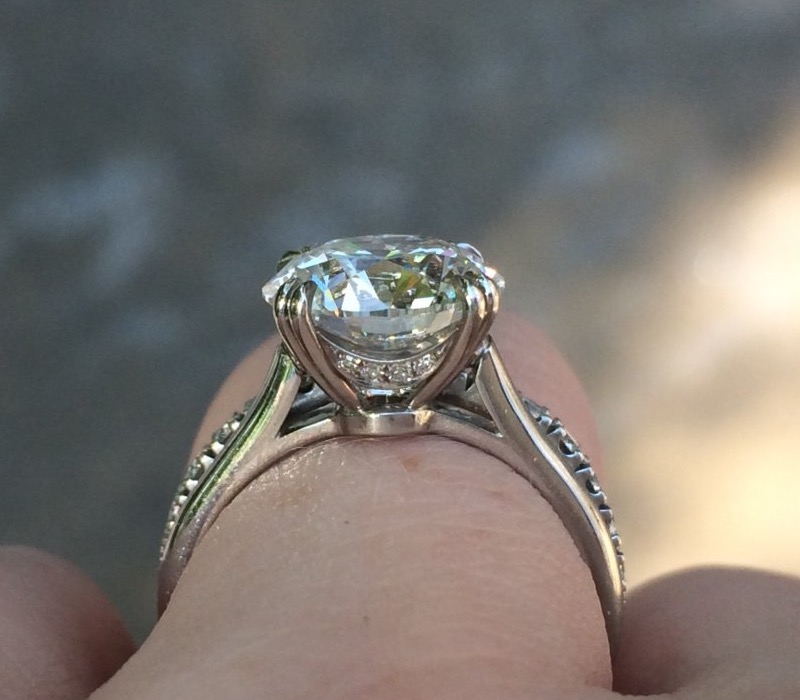 Carbonfan's WF ACA on VC Setting side view
Carbonfan, I love your story of finally finding HFG (holy freaking grail) diamond. The setting you chose is perfect for it and looks great on you. Let us know what you name it.
Looking forward to seeing more pics. Read her story and see more pictures by clicking here.
Thank you, everyone, for sharing your gorgeous jewelry in the Show Me the Bling forum! Can't wait to see more!
#JOTW