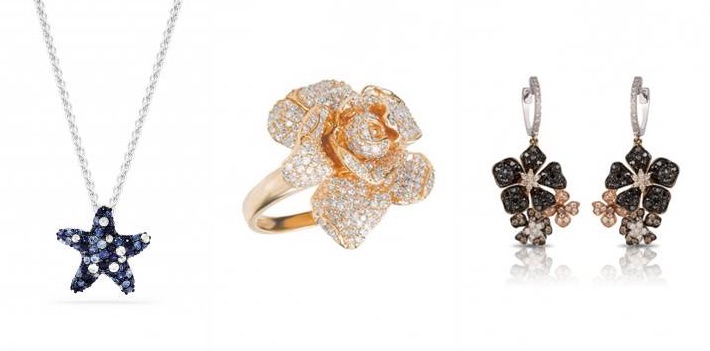 Back to Nature with EFFY
We're sure you have noticed the newest vendor on the block, EFFY. You have been going gaga for their pieces, so when we decided to take our blog back to nature, we knew it was the perfect time to highlight a few of their nature-inspired looks.
Blooming Beauties
Roses are red, violets are blue, we love this ring and we know you will too! Miranda Priestly may have rolled her eyes at the mere mention of florals for spring, but we don't mind them when they look this pretty.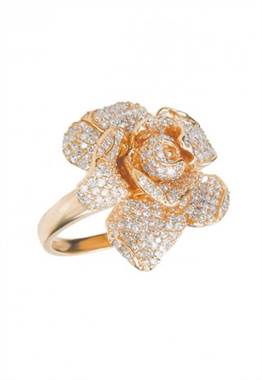 Jardin 14K rose gold diamond flower ring

at EFFY
You'll never have to stroll through the garden any more when you have these beauties dangling from your ears. These earrings pack some serious sparkle so come prepared to garner some extra attention when you leave the house wearing these beautiful blooms.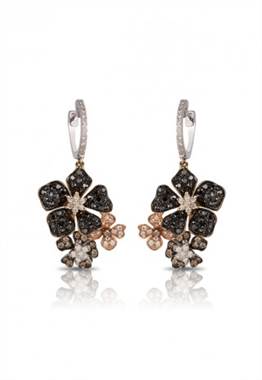 Confetti 14K tri color gold diamond flower earrings

at EFFY
Under the Sea
We love this whale's tail for a cute sweet 16 gift. Mermaids and sea animals are quite popular right now and you would be hard pressed to find many girls who wouldn't love a gift like this. So why not give her a gift to really make her sweet 16 memorable?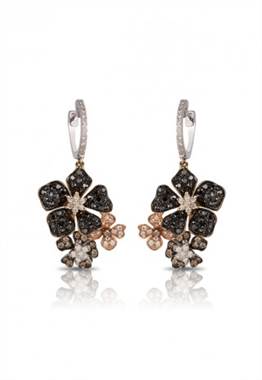 Confetti 14K tri color gold diamond flower earrings

at EFFY
Mermaids are big right now, but we find ourselves drawn to this starfish. We think it's the perfect accoutrement for that vacation in Palm Beach. And, let's be honest, we'd rather have this starfish around our neck instead of the real thing.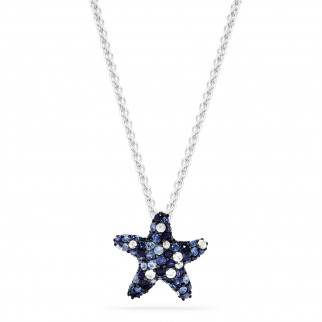 Sterling silver blue sapphire starfish pendant

at EFFY
Walk on the Wild Side
Stalk the streets of the urban jungle when you put these earrings on. There are very few animals left on this earth that can rival the jaguar for confidence and power. Simply wear these and you'll be commanding the boardroom in no time.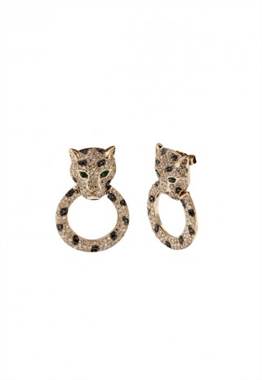 Diamond and emerald earrings set in 14K rose gold

at EFFY
Elephants are awe-inspiring animals and we have no doubt that you will be equally awe-inspiring with this ring on your finger. Why shouldn't you be? You love your family, you're brave and you never forget a birthday; that is definitely something you should want to celebrate with this perfect little pachyderm.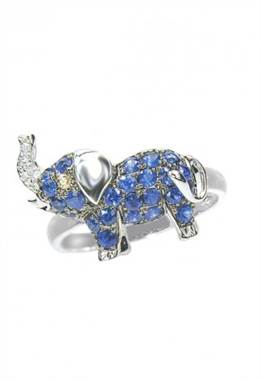 White gold sapphire and diamond elephant ring set in 14K gold

at EFFY
Are you ready to head back to nature? We know we are and thanks to EFFY, now more than ever can we show Mother Nature just how brilliant she is. Fortunately, some of her magic will rub off on you once you place any one of these pieces in your jewelry box.

By PS Staff