Jewel of the Week (JOTW) – Gorgeous Jewelry Shared by PS Members
This week's featured jewel warms my heart because of Tekate's unconditional love for her son. She gave her August Vintage Cushion (AVC) diamond pendant so her son can reset it into an engagement ring to give to his fiancée. The radiant AVC diamond has 1.33 carat K color VS2 clarity.
From Tekate's pendant: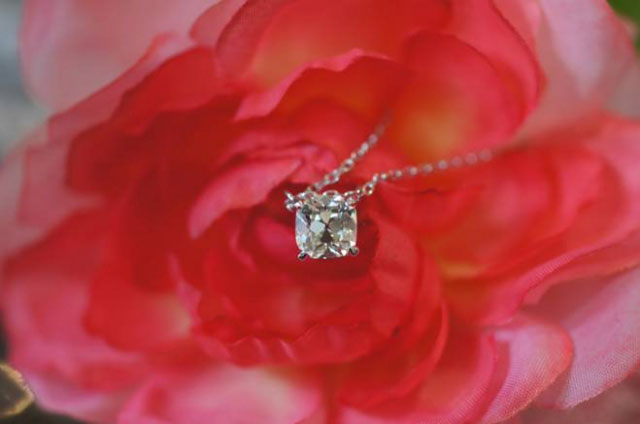 To her son's modern style setting and his fiancée's love of Edwardian style, this shows the infinity style setting that he chose for the stone: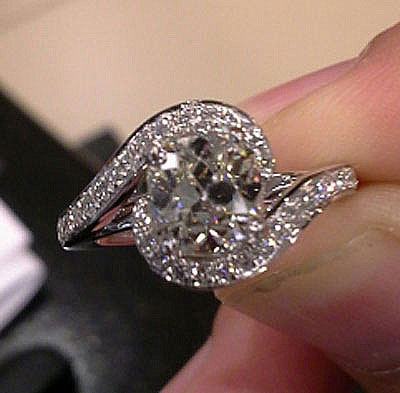 Tekate suggested having it beaded and engraved for the Edwardian style look; he agreed.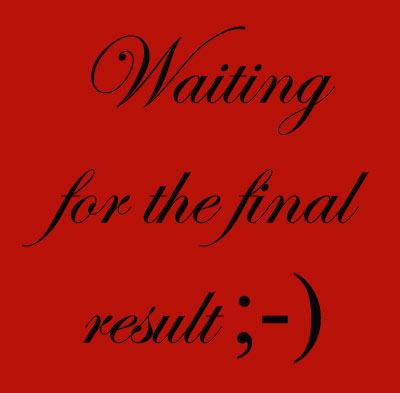 Click here to read more of Tekate's story.
Tekate, what an amazing symbol of love . . . your son and DIL are very lucky to have you, an exceptionally generous, loving and thoughtful mom and MIL! Thanks for sharing and CONGRATULATIONS TO ALL! Hope to see you post the new beaded and engraved setting 😉
Thank you, everyone, for sharing your gorgeous jewelry in the Show Me the Bling forum! Can't wait to see more!