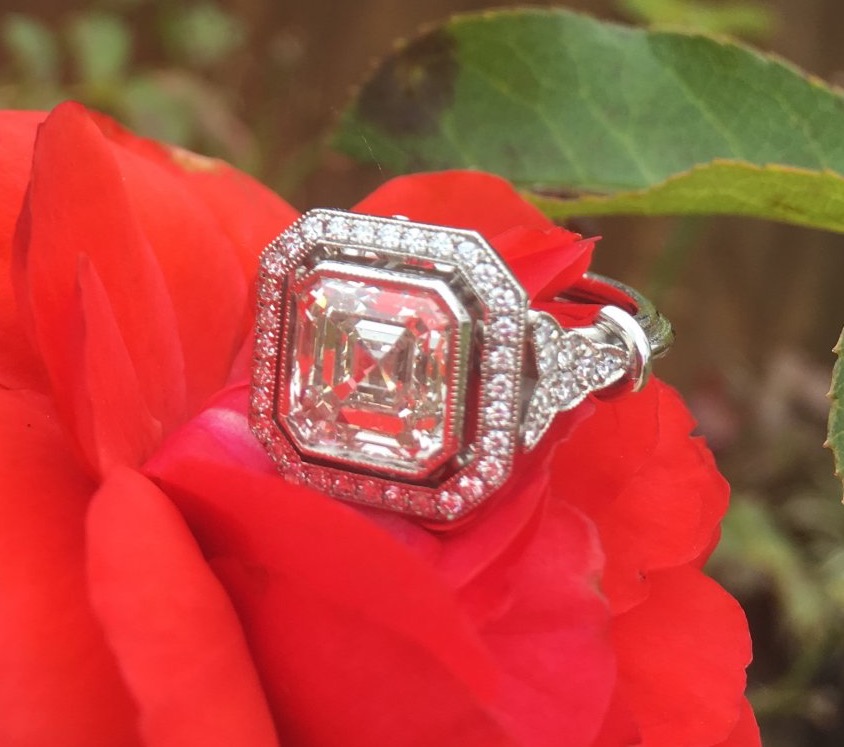 AsscherArt's Vintage/Art-Deco Halo Ring
AsscherArt got this 2.5 ct VVS1 J diamond in a Vintage/Art-Deco Halo ring beauty from Victor Canera.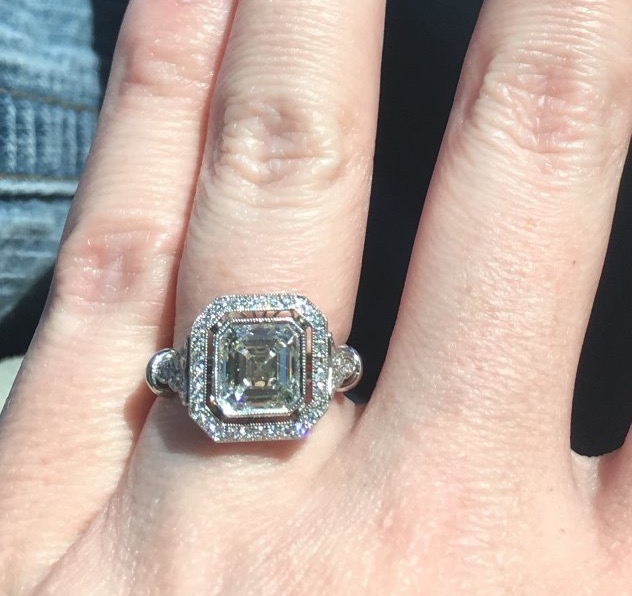 AsscherArt's Vintage / Art-Deco Halo Ring Hand Shot
AsscherArt, your pickiness has really paid off. It is an amazing ring and the coverage is great.
The pictures are great. Keep them coming. Click here to visit the forum thread and see more pictures.
Thank you, everyone, for sharing your gorgeous jewelry in the Show Me the Bling forum! Can't wait to see more!
#JOTW