TaraMSP originally posted her incredibly unique wedding band on the Show Me the Bling forum at PriceScope.  This is such a great looking wedding band! I look at a lot of jewelry, and I can't recall seeing anything exactly like this. I just kept coming back to look at this again, so I wanted to show you all too.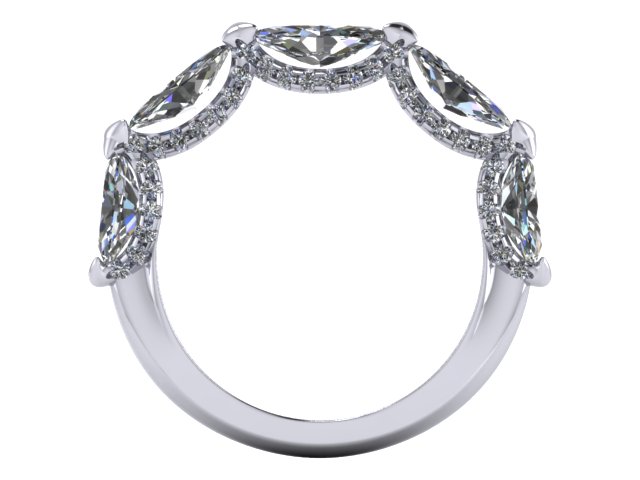 East West marquise setting often creates an interesting dynamic to a piece of jewelry. Most people want the finger coverage that a more traditional marquise setting creates, as an East West can trick the eye into thinking a diamond is smaller than it is and that is just unacceptable for a lot of people! This setting shakes that up though, it is a half eternity and the diamonds pop right out there! This was created by Dimend Scassi!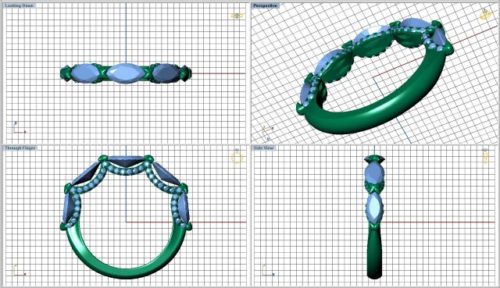 This is glorious and we certainly hope that it has been worn in health, wealth, and happiness over the intervening years. Thank you for sharing, we would love an update!
Visit the original post with more pics and join me in congratulating TaraMSP!
On Throwback Thursdays, we celebrate beautiful pieces that have been shared over the years!
Thank you so much for sharing your jewelry experiences with us. Keep revisiting PriceScope's past with us each Thursday!
#TBT
Come show off YOUR fantastic bling with fellow jewelry lovers and trade professionals
Learn more about fancy marquise cut diamonds from PriceScope