Joflier shared this beautiful diamond pendant with us on the Show Me the Bling Forum at PriceScope.com in 2012. We know that diamonds are incredibly strong; in contrast, it's marvelous when they also appear delicate and feminine. Many of PriceScope's members similarly fit the description; feminine, strong, and beautiful! We are lucky to get to share in your lives; and Joflier's gorgeous diamond pendant just gave me a moment to pause and reflect on how awesome this community is.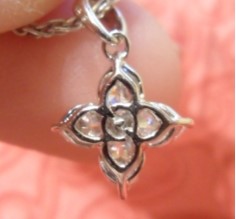 Originally the diamonds here were described in the post as perhaps being a "chunky" marquise cut, however the majority of forum members who participated in the thread believed the pendant to be created with calla cut diamonds. Above all, I just really love the beautiful chunky shape of these diamonds! Tell us YOUR assessment of the cut on these!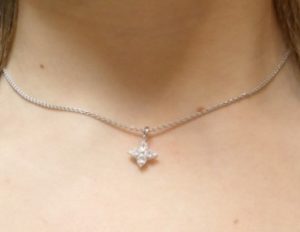 Go see the original diamond pendant post with more pics!
For Throwback Thursdays, we re-appreciate beautiful pieces that have been shared over the years! Thank you for  sharing and appreciating each other's jewelry journeys with us.
#TBT
PriceScope offers multiple jewelry search methods, visit the home page to try them out!
Come show off YOUR fantastic bling with fellow jewelry lovers and trade professionals, in the Show Me the Bling Community, here.