CantaPiana originally posted this Custom Princess Cut Engagement Ring on the Show Me the Bling forum at PriceScope.  A wonderful surprise beach engagement with a stunning ring designed for her by her intended.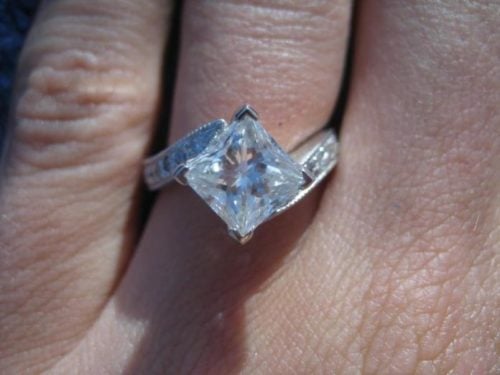 Princess cut diamonds are typically considered to be very feminine, though they have also been featured in men's sports pieces; The Chicago Cubs' trophy for their 2016 World Series win featured, among others, two princess cut diamonds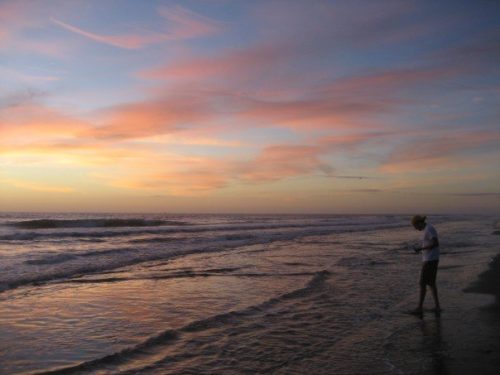 This glorious beach sunrise surprise engagement takes the cake! Setting up a vacation at a beach house for friends to meet up, CantaPiana's fiancé took advantage of the setting to create an engagement and party all in one! He had created the ring with a local jeweler, and managed to surprise her even though obviously a lot of planning had gone down on his part!
The Stats:
1.51 ct Princess Cut
F or G (he said he needed to see the papers)
excellent cut
Ring Size: 2 5/8
Visit the original post with more pics, and join me in congratulating CantaPiana
On Throwback Thursdays, we celebrate beautiful pieces that have been shared over the years!
Thank you so much for sharing your jewelry experiences with us. Keep revisiting PriceScope's past with us each Thursday!
#TBT
Come show off YOUR fantastic bling with fellow jewelry lovers and trade professionals