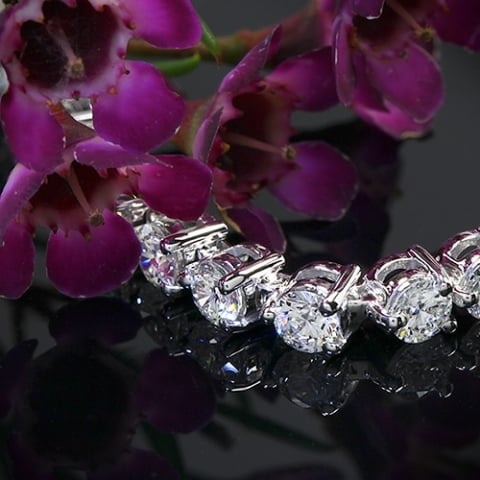 7 ctw WF tennis bracelet for Butterfly123
Butterfly123 shared this incredible Tennis Bracelet on the Show Me The Bling Community at PriceScope.com. Look at this stunning bracelet! I can't stop staring at it! I can't imagine that it would be actually good for tennis, because that amount of sparkle would be distracting!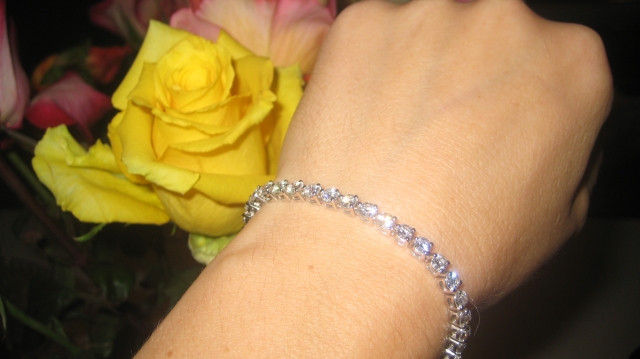 Looking Wonderful on Her Wrist!
Whiteflash made Butterfly123's flashy fantasies come true with this gorgeous piece! While this post from 2012 is not about the holidays, I don't think that any of us would be disappointed to see something like this among our gifts this season. I know that I have been good all year, maybe if I close my eyes and wish really hard? If that doesn't work for me, I'll still be happy to get to continue enjoying the best bling on PriceScope!
Want to see the whole post with more pics? Beware, blinding beauty here!
On Throwback Thursdays, we take the opportunity to re-appreciate beautiful pieces that have been shared over the years!
Thank you so much for sharing your jewelry experiences with us. Keep revisiting PriceScope's past with us each Thursday!
#TBT
PriceScope offers multiple search methods learn more about our searches here.
Come show off YOUR fantastic bling with fellow jewelry lovers and trade professionals in the Show Me the Bling Community, here.