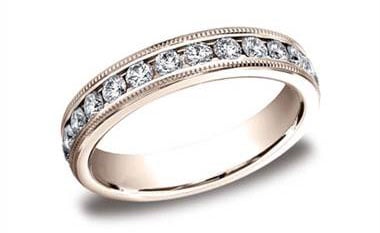 14Kt Rose Gold 4mm Channel Set Diamond Eternity Wedding Band With Milgrain With A Total Weight Of 1.04Ct 53455014KR-IBMD at I.D.Jewelry
It's no secret that we live for engagement rings here at PriceScope. Yet lately we've become interested in the wedding bands our brides have been pairing with their engagement rings. Fortunately, you don't have to be stuck with a basic band if your engagement ring is anything but traditional. For wedding band styles have evolved alongside engagement rings and you can find the perfect band to go with your perfect ring. Just keep on reading to find wedding band styles we adore.
Rose Gold Bands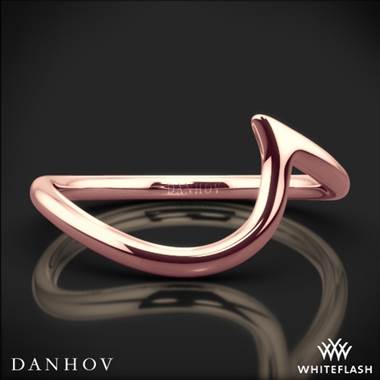 18k Rose Gold Danhov AB100 Abbraccio Classic Wedding Ring at Whiteflash
Rose gold is still holding its own in the world. Therefore, it is only natural for rose gold wedding bands to be one of the hottest looks for 2016 and 2017. We love the rosy hue and it offers a beautiful option to take a band from boring to wow.
Floral Bands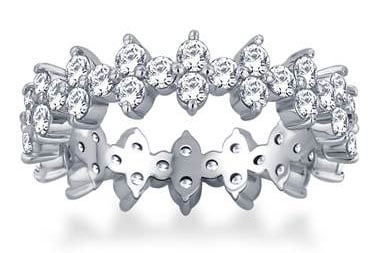 Floral Prong Set Round Diamond Eternity Ring in 14K White Gold (2.10 – 2.40 cttw.) at B2C Jewels
Everything's coming up roses, especially if you're a romantic bride. Nature-inspired rings are a big hit among brides and we understand why. Floral accents create a soft ethereal effect and have an added bonus of always having a bouquet of flowers with you at all times.
Gemstone Bands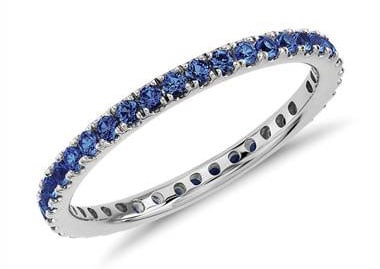 Riviera Pave Sapphire Eternity Ring in 18k White Gold (1.5mm) at Blue Nile
Gemstones have seen a surge in popularity this year and jewelry designers rushed to create enough bands to pair with gemstone engagement rings. The gemstone bands create a unique and trendy look; particularly if the engagement ring's center stone is a gemstone. The most popular stones for this style are rubies, sapphires and emeralds; not a bad start, so go wild with all the options you have available at your fingertips.
Eternity Bands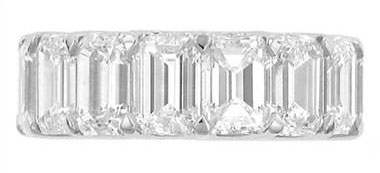 Danhov Y117-SPECIAL "Eternita" Emerald Cut Diamond Eternity Band at Solomon Brothers
Your love is eternal, why not have a band to reflect that reality? Eternity bands are a never-ending circle of diamonds or gemstones. There is no beginning and no end, just endless sparkle. We have seen them created with every diamond shape possible, so you can find your favorite diamond cut and wear it for all eternity!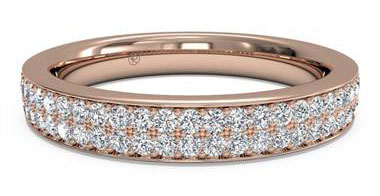 Women's Double Micropave Diamond Wedding Ring – in 18kt Rose Gold – (0.25 CTW) at Ritani
These are four great wedding band looks to pair with your engagement ring. Of course, with looks like these, it's hard to let the engagement ring take all of the shine. Those bands deserve the limelight because those looks are here to stay, don't you agree?
Visit our "Resources >> Jewelry Search" to browse for YOUR favorite wedding bands.
By PS Staff