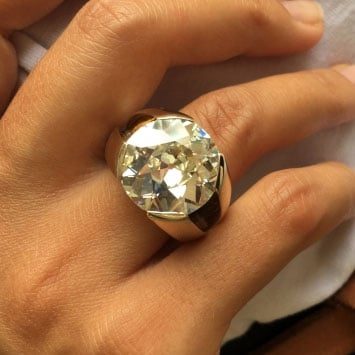 Jewel of the Week – Gorgeous Jewelry Shared by PS Members
Can you say beyond massive for this week's featured jewel, how did I miss this?!? It's a stunning 12.54 carat diamond ring posted by Bepsi, he gave this ring to his future wife as a wedding present!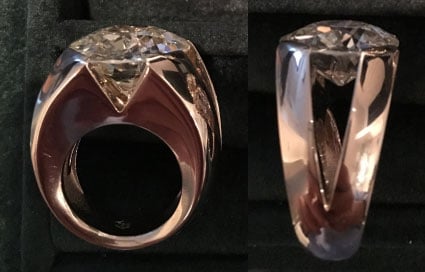 This humongous 12.54 carat L color SI1 clarity old European cut (OEC) diamond was given to Bepsi from his grandmother a long time ago. He proposed with a very nice little 0.3 carat Tiffany solitaire, see link below for picture and story.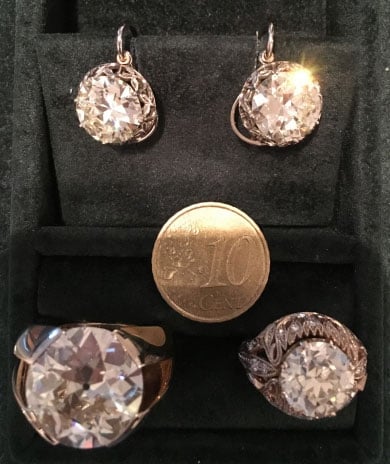 Bepsi's mother gave the earrings (about 4.55 carat each probably R color) and ring (4.55 carat OEC Q-R color) to her daughter-in-law.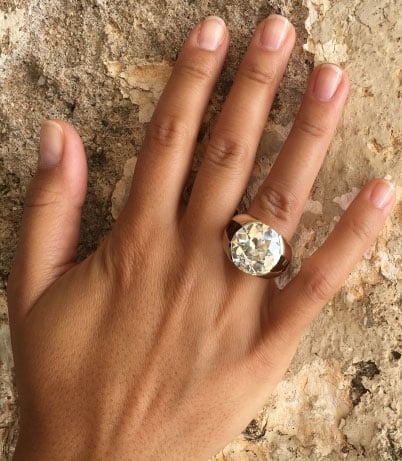 For more details and amazing pictures, click here to visit Bepsi's thread. Thank you, LLJsmom, for reposting Bepsi's ring.
Bepsi, WOW . . . I'm speechless! Thanks for sharing and CONGRATULATIONS to you and your wife!
Thank you, everyone, for sharing your gorgeous jewelry in the Show Me the Bling forum! Can't wait to see more!
#JOTW