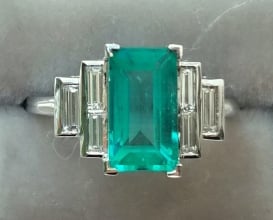 Jewel of the Week – Gorgeous Jewelry Shared by PS Members
This week's featured jewel, a beautiful Colombian emerald and diamond ring posted by mochiko42, is the perfect colored bling for this holiday season!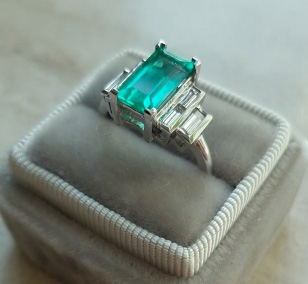 This gorgeous "5" stone 14K white gold ring has a 2.22 carat Colombian emerald center stone with side stones of two 4x2mm and one 5x2mm G SI diamonds on each side of the center stone.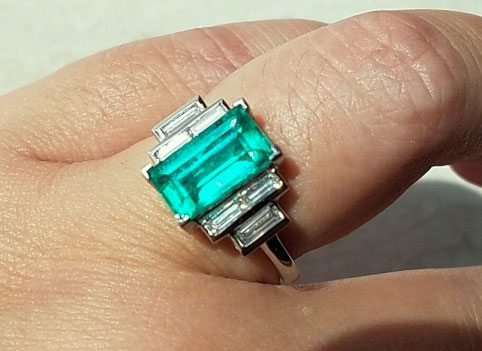 The ring size is 7. Notice the TWO 4x2mm diamonds together on each side of the center stone, making this a "7" stone ring.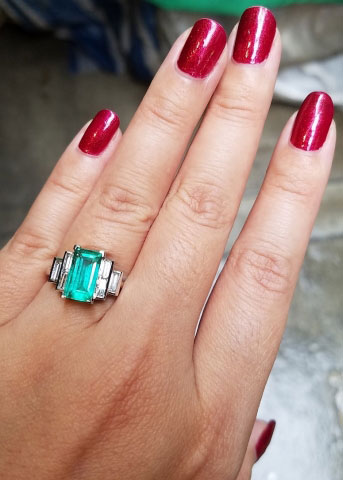 To visit mochiko42's thread, click here for more details and commendable images.
Mochiko42, the color and style of this art deco inspired ring is stunning on your pretty hand . . . and your pictures are impressive! Thanks for sharing!
Thank you, everyone, for sharing your gorgeous jewelry in the Show Me the Bling and Colored Stones forums! Can't wait to see more!
#JOTW