Setting Your Diamond
The setting style of a ring refers to how the stones are secured. Setting styles for center stones include prong set, bezel set, tension set and burnished set.
Tension Set Rings
Tension settings are known for their beautiful profiles, and they are often found in sleek and contemporary designs. The center stone is held in place by grooves that are carved into each side of the metal, securing the stone at the girdle. The metal of the ring is processed to harden and strengthen it, so the stone stays in place. More metal is typically used in a tension setting, because the heavier the piece, the stronger the tension. Like half bezel settings, some of the diamond is exposed, but well made tension settings are very sturdy and secure.
Click on the links below for examples of Tension Settings and Burnished Set Rings shared by Pricescope community members.
Tension Set Rings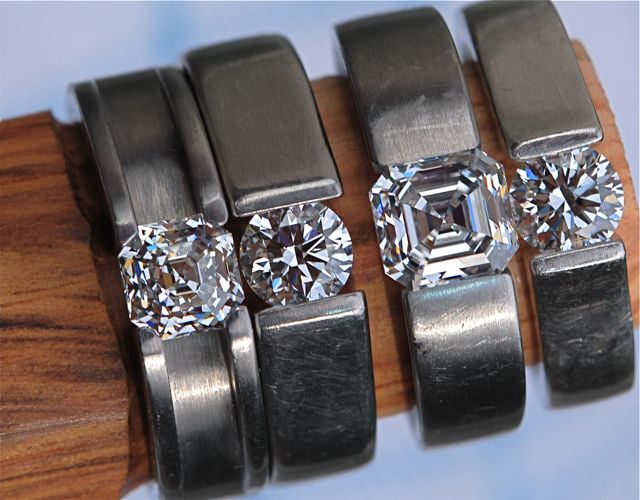 Tension Set Rings – Left to Right
1.34ct Octavia Asscher, .82ct ACA, 2.26ct Asscher Cut, .83ct Solasfera
Posted by kenny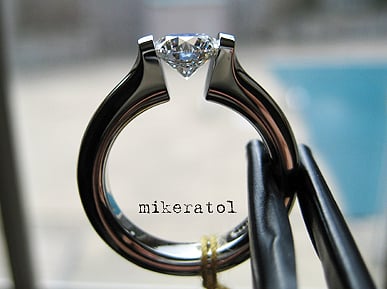 1.0ct Steven Kretchmer Tension Set Engagement Ring
Posted by MikeRato1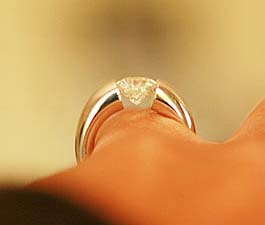 2.0ct Niessing Tension Set Engagement Ring
Posted by Vote4PedroToo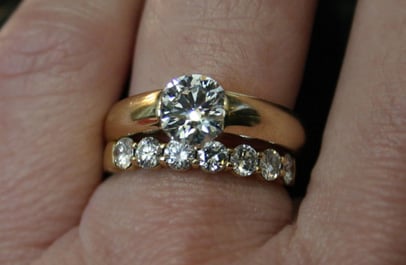 Tension Set Engagement Ring
Posted by Rock Pile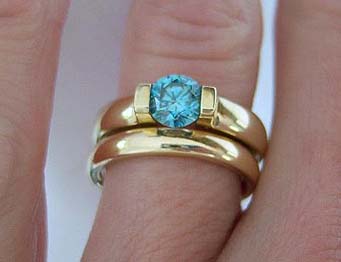 .63ct Diamond in Gelin Abaci Tension Setting
Posted by kboggs315
Back to Top – Tension Settings
Burnished Set Rings (Flush Set)
A burnished setting is sleek and comfortable, because the diamond lies flush with the surrounding metal. A "seat" is drilled into the metal and the diamond is placed inside. The metal is then pushed over the edge of the stone holding it in place.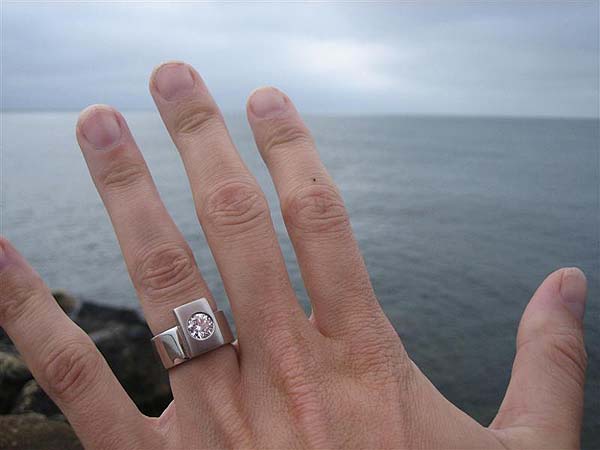 .83ct Diamond Burnished Set Engagement Ring
Posted by Rhombus
Back to Top – Tension Settings
Next topic:
Basic Mounting Styles: Knife Edge, Cathedral, Pavé Set, Channel Set, and Split Shank Rings »