By
Erika Winters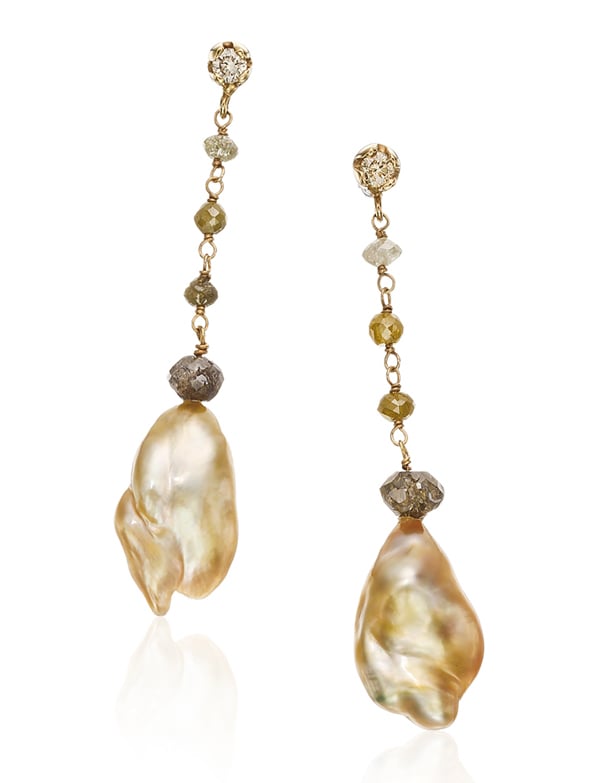 Yvel's golden keshi pearl and rough diamond earrings are part of the company's February sale that benefits Save a Child's Heart Foundation.
Renowned pearl jewelry designer Yvel has teamed up with Save a Child's Heart Foundation, an organization that provides pediatric cardiac care and surgery for children in developing countries. Throughout February, Yvel will donate 5% of all sales from its online store to the foundation. Yvel is also offering 10% off all items during February. Visit Yvel to learn more.
From Yvel:
Save a Child's Heart (SACH) is an international non-profit organization which provides life-saving cardiac care to children from developing countries, and offers comprehensive training to medical professionals from these countries. SACH treats roughly 250 kids each year, completely with no charge to their families. To date, SACH has saved the lives of over 3,400 children from Africa, South America, Europe, Asia, and throughout the Middle East – including Syria, the West Bank and Gaza.
Visit Save a Child's Heart Foundation to learn more and to donate directly to the organization. Also watch this video to learn more: Give Your Heart Out: Valentine's Day Campaign.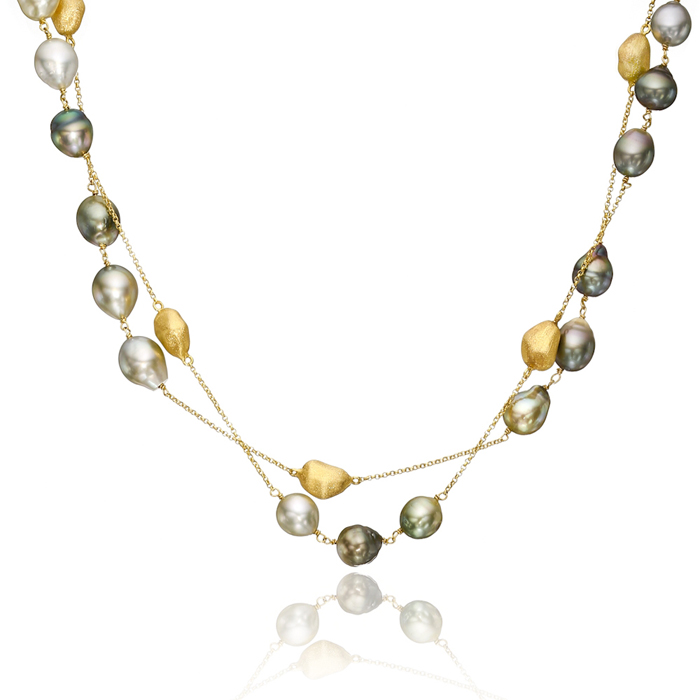 Tahitian pearl & gold nugget long necklace by Yvel. Images courtesy of Yvel.