Throwback Thursday (TBT) – Beautiful Jewelry Shared by PS Members
For Throwback Thursdays, we take the opportunity to re-appreciate beautiful pieces that have been shared over the years!
ForteKitty has remarkable knack for finding some seriously stunning bling at steep discounts, but this one was the kind of wow piece worth paying the retail price. This necklace is hard to tear your eyes away from; in fact, it necessitated adding a mirror to her desk at work so that she could still peek at it during the day! The chain is super delicate and rests beautifully on her neck.
Perfect chain length . . .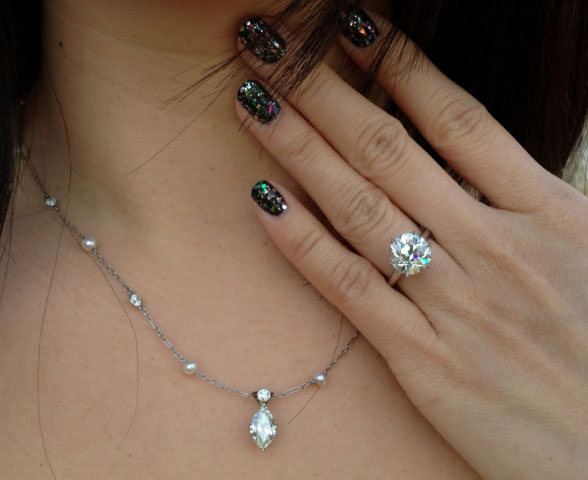 Necklace, Ring and Nails . . . Oh My!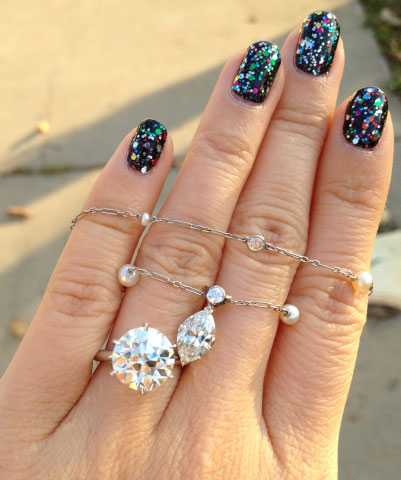 I love this chubby old marquis; it really looks larger than 1.35 ct. The diamonds and pearls in the chain are perfection. I love the fact that ForteKitty wears this as an everyday necklace! I feel like adding major sparkle to a regular day can help make the day extraordinary!
Specs:
1.35ct GIA J VS1 old marquise
necklace has 8 bezeled OEC diamonds and 8 pearls
pendant has an OEC on top of the marquise
17.5" platinum chain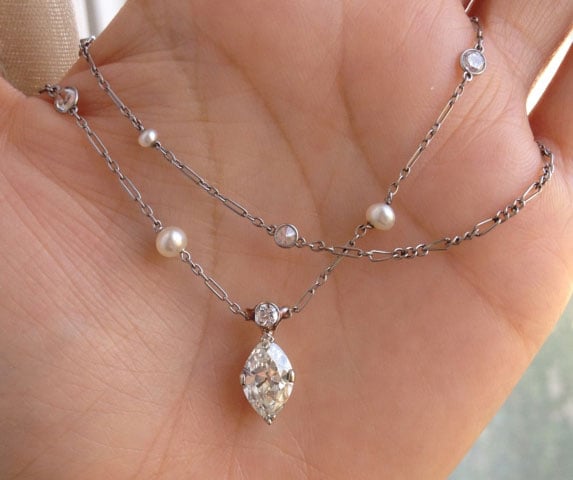 Thank you so much for sharing your jewelry experiences with us. Keep revisiting PriceScope's past on Throwback Thursdays!