M-2-b posted this phenomenal Van Cleef & Arpels Bangle on the Show Me the Bling forum at PriceScope! The immediately recognizable clovers are a decadent look that will stand the test of time! What is your favorite VCA style?
I think a beautiful bangle adds a splash of elegance, the way they sit on the wrist creates lovely angles. I have to admit that I have a giant soft spot for VCA (who doesn't?) and so I am always excited to see more luxury jewelry added to our community! This piece grabbed my eye and would not let go! It is so fabulous I would have concerns about driving while wearing it, lest I stare at it and become distracted.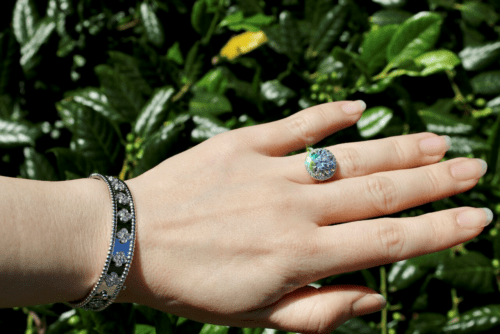 This is part of the Van Cleef & Arpels Perlee Clovers Collection. This luxury collection is recognized by jewelry lovers everywhere, and coveted by many!
M-2-b has an enviable Van Cleef & Arpels collection, and my jealousy is palpable! Congratulations on this incredible bangle, may it bring you years of smiles!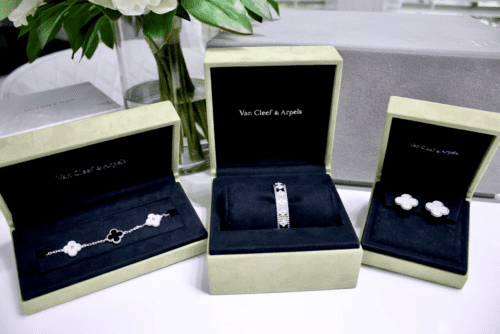 Visit the original post and join me in congratulating m-2-b, there are lots of great pics but there could always be more! 😉
The Jewels of the Week is our chance to feature and appreciate a recently posted piece from the Show Me the Bling Community!
Thank you so much for sharing your jewelry experiences with us. We look forward to seeing more!
#JOTW
Come show off YOUR fantastic bling with fellow jewelry lovers and trade professionals
Learn more about Ideal-Scopes on PriceScope!