Happybridetobe  originally posted this exceptional 2.3 carat OEC engagement ring on the Show Me the Bling forum at PriceScope.  Gorgeous, gorgeous, gorgeous! The stone was passed down, the setting is by Victor Canera, and the YES was achieved!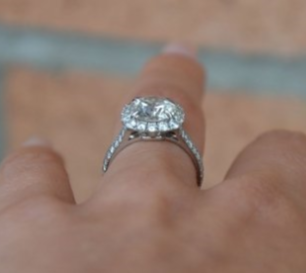 When it came time to pop the big question, Happybridetobe's future MiL had a diamond heirloom to gift them! The setting that it was in didn't suit her, and it was going into the future on her hand so they were on the hunt for a new mount. After perusing the PS forums, Happybridetobe knew that she wanted a Victor Canera home for that beautiful diamond! What a wonderful custom ring, a blend of new and old. I love it!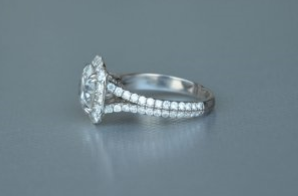 The Stats:
-Size 5
-.92 carat added in melee (shallow u cut, single cuts)
-2.3 carat round Old European cut center stone
Visit the original post with more pics, and join me in congratulating Happybridetobe!
On Throwback Thursdays, we celebrate beautiful pieces that have been shared over the years!
Thank you so much for sharing your jewelry experiences with us. Keep revisiting PriceScope's past with us each Thursday!
#TBT
Come show off YOUR fantastic bling with fellow jewelry lovers and trade professionals
Learn more about what diamond to buy from PriceScope