LLJsmom  originally posted this fabulous engagement ring pendant reset on the Show Me the Bling forum at PriceScope.  I love to see bling recycled and this lets her original engagement ring stone sit close to her heart.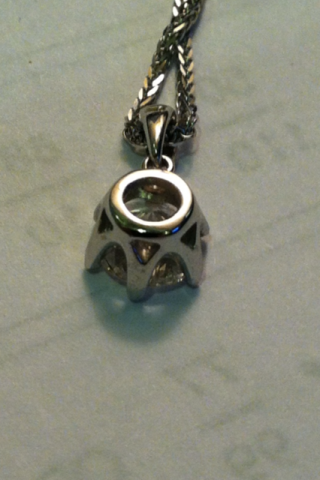 Remember when LLJsmom was still referring to herself as a bling newbie!? One of the most fun things about Throwback Thursday is getting to see PS regulars "back in the day" and when they first REALLY caught the bling bug! Resetting her original engagement ring diamond into a pendant is such a lovely choice and I am proud to say that she was inspired by what she learned within the PriceScope community. I know LLJsmom has now posted in PS over 9000 times and it's awesome to revisit this <3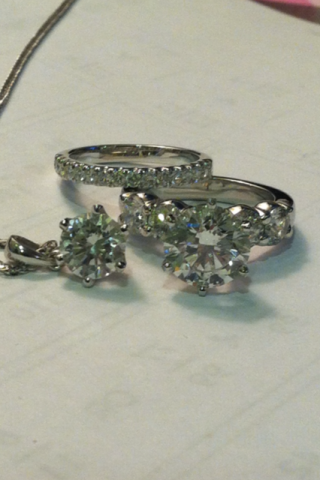 Have you recycled any jewelry, I'd love to see the creative ways that you have repurposed your bling!
Visit the original post with more pics, and join me in congratulating LLJsmom
On Throwback Thursdays, we celebrate beautiful pieces that have been shared over the years!
Thank you so much for sharing your jewelry experiences with us. Keep revisiting PriceScope's past with us each Thursday!
#TBT
Come show off YOUR fantastic bling with fellow jewelry lovers and trade professionals
Learn more about what diamond to buy from PriceScope