Soxfan posted this incredibly beautiful three-stone engagement ring upgrade on the Show Me the Bling forum at PriceScope! Wow! This is magnificent, it made me smile so fiercely! Soxfan says that she has gone from halo to solitaire to halo to solitaire to halo to three-stone and is now DONE! Which do you wear?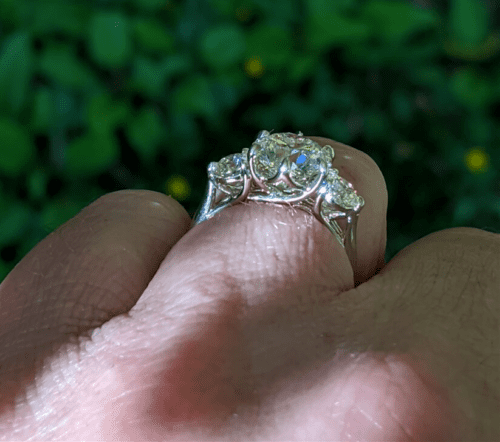 Soxfan said : " CBI was a pleasure to deal with from beginning to end, as was Whiteflash. I can't recommend them highly enough! I made no modifications to their butterflies setting, except to request no rhodium plating. The ring is super comfortable, is the exact proportion I was looking for and the light show it puts off is AMAZING!"
We love to hear about your great jewelry buying experiences and we all want to see every new addition!
This is a glorious three-stone, congratulations Soxfan! May you enjoy it for many years to come!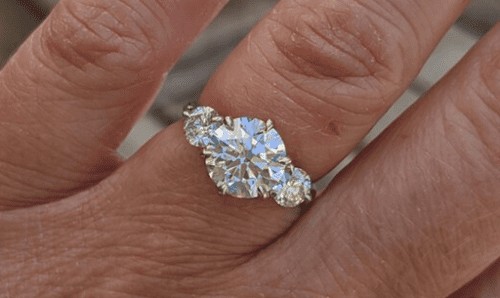 The Stats:
Center stone: 2.12 KSI1 Crafted by Infinity
side stones: .31 K VS2 Whiteflash ACA's
Metal: 18k unplated white gold
size: 4.75
Visit the original post, see more pics, and join me in congratulating Soxfan!
The Jewels of the Week is our chance to feature and appreciate a recently posted piece from the Show Me the Bling Community!
Thank you so much for sharing your jewelry experiences with us. We look forward to seeing more!
#JOTW
Come show off YOUR fantastic bling with fellow jewelry lovers and trade professionals
Learn more about Ideal-Scopes on PriceScope!