Princess Raiyah bint Al-Hussein/Twitter
Since we're on a royal wedding train we've decided to take a look at Princess Raiyah of Jordan's wedding to Ned Donovan which took place early in July. As we all know, many weddings have been canceled due to COVID-19. Sadly, writing off any potential wedding season. However, July claimed three royal weddings in one go.
Princess Raiyah's wedding, much like the other royal brides on the book – was a scaled-down event held in the United Kingdom but was nonetheless a very elegant affair. The bride and groom both come from royalty. The bride is a royal Princess, calling Queen Noor and the late King Hussein of Jordan parents. The groom is descendent from literary royalty being the grandson of Roald Dahl.
THE DRESS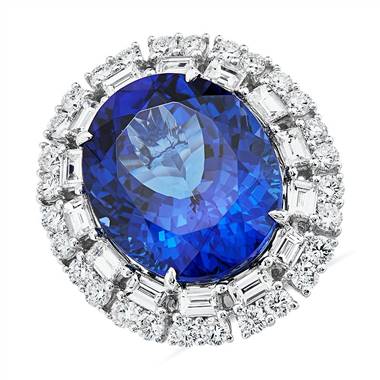 Princess Raiyah went the traditional route like most royal brides, electing to wear a long-sleeved dress and lengthy veil. Her dress was made of lace detailed with intricate beading and she topped the look with a jeweled headpiece where the center piece was a sapphire and diamond brooch belonging to her mother.
THE JEWELRY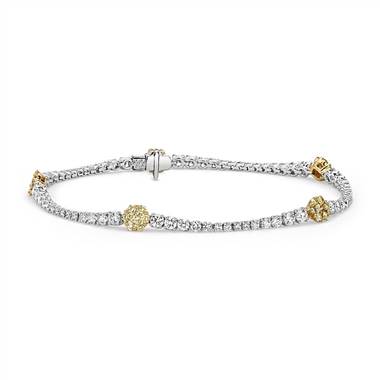 Princess Raiyah had some of our favorite jewelry pieces we've seen on some of our 2020 royal brides. What appears to be a gemstone and diamond bracelet on her wrist, chocolate diamond earrings, and her engagement ring are all included in her wedding look. She really owned her look by weaving old and new, religious, and secular pieces into her wedding day look. This is how the royal brides of today bridge the gap between traditional and modern.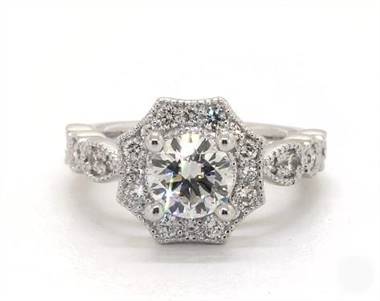 Something Old. Vintage-inspired Octagon Halo Art Deco Engagement Ring Set in Platinum at James Allen
THE RING
We couldn't find too many statistics about Princess Raiyah's engagement ring, but what we did see was a beautiful diamond ring on either a Platinum or White Gold band. We think her look would have gone well with an art deco engagement ring with diamond accents for an added bit of sparkle. We love a vintage ring and this would have been a great time to show off her vintage sense of style.
We may have had a very untraditional wedding season, but today's royal brides show us all hope is not lost. Princess Raiyah's wedding was the first royal wedding on the books for 2020. She laid a solid foundation for brides to go ahead with their plan to wed. Look at how much hope she had to go forth in today's environment and decide to get married looking absolutely regal. We should all attack the future with as much hope as Princess Raiyah has with her new husband Ned Donovan. We wish them a lifetime of happiness.
As we conclude with the Royal Weddings of July. Which was your favorite? Let us know in the Comments section below.
Written By PS Staff