Jewel of the Week (JOTW) – Gorgeous Jewelry Shared by PS Members
This week's featured jewel was actually posted back in January 2012 but "The PriceScope Hall of Fame – Iconic PriceScope Jewelry" thread was bumped back up on the forum, these are amazing jewelry and Yssie's stunning 5-stone 8-prong trellis reset caught my eyes! This gorgeous unplated 18K white gold ring has a 2.7 carat J color center stone, larger stones on each side is 0.43 carat J color and smaller stones on each side is 0.12 carat. The trellis structure is hand forged from wire and the shank is cast. The ring size is a 4.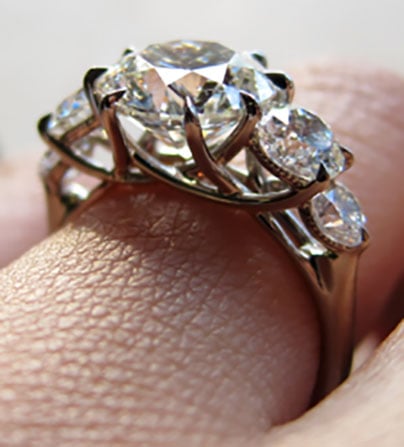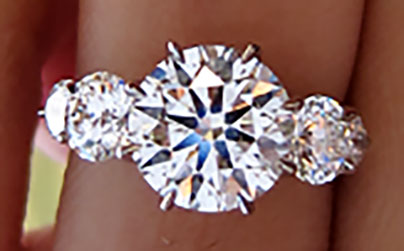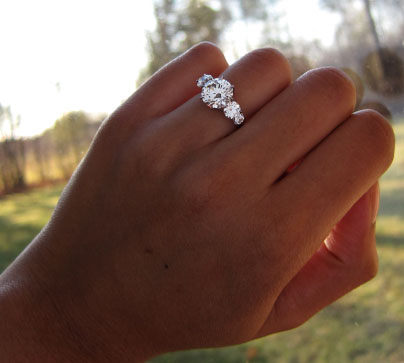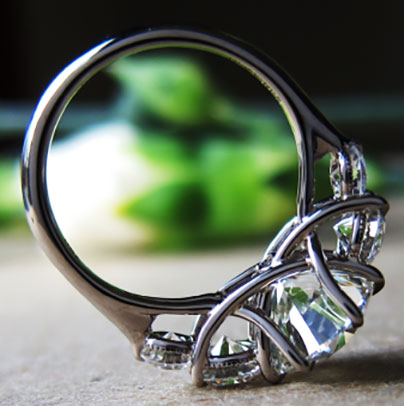 Yssie, this ring is exquisite, it is beautifully detailed! Thanks for sharing!
Thank you, everyone, for sharing your gorgeous jewelry in the Show Me the Bling forum! Can't wait to see more!