This seven-stone ring is unbelievably lovely, PS Member ZestfullyBling shared it in the Show Me the Bling! community at PriceScope and we absolutely swooned! It is always good to enjoy beauty again, and so we chose to feature this stunning ring for Throwback Thursday!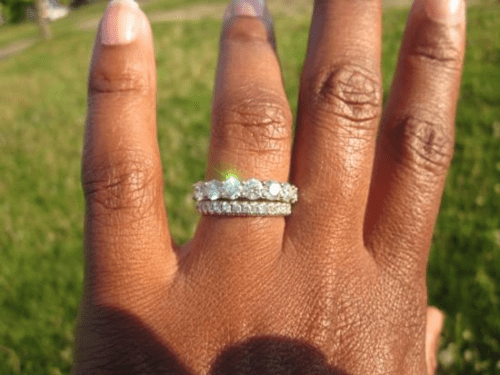 There are many reasons why we must let go of jewelry pieces over the years. The fact that we must does not mean that we do not miss them. For their anniversary, Mr. ZestfullyBling surprised ZestfullyBling with a seven-stone stunner that will be a gorgeous reminder of their love for years to come. This ring has tremendous finger coverage and the size of the stones looks beautiful on her hand! I love the added sparkle of a multi-stone ring.
PS Member, ZestfullyBling said: "The band has our engraving as well. I was apprehensive about getting smaller stones going from .40 to .26 but I have since learned that .26 pointers aren't too shabby. I'm in love with my sparkler!!! I am totally amazed by the brightness and scintillation of the stones. The band is 18k unplated White Gold. I color vs clarity excellent cut (H&A) stones."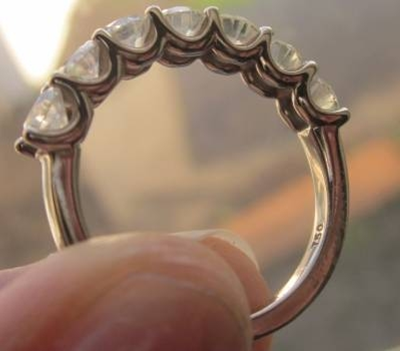 Congratulations on this beauty! They really loved their experience with Mark at Engagement Rings Direct (now Brilliantly Engaged) and we agree, this is fabulous work!
Want your jewelry to be featured among hundreds of thousands of jewelry lovers? Join the PriceScope Community for Free Today!
Written by Kayti Kawachi