The Screen Actors Guild (SAG) Awards were held this past weekend and OH did the stars bring out the big jewels! They really went for show stopping looks and many selected gowns and jewels that would rival the Oscars.
Yet, we noticed many of the top looks had one thing in common, they were all 2019 jewelry trends. So, let's dive in and see which looks the SAG stars loved.
Pendant Necklace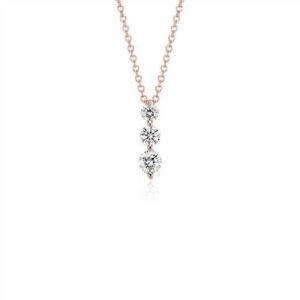 House of Cards star, Robin Wright, showed off her Oscar de la Renta gown's plunging neckline by selecting a diamond and blue sapphire pendant necklace by RENKA. We loved it and it was the perfect accompaniment to her dress's silhouette. Feeling inspired?
Chandelier Earrings
Chandelier earrings are one of our favorite types of earrings because they perfectly frame a face and elevate simple hair and makeup into SAG red-carpet worthy looks. Therefore it comes as no surprise to us that two of our favorite chandelier earring looks of the night were worn by Rachel Brosnahan and Gemma Chan.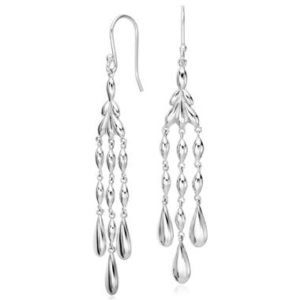 Rachel went with an oversized pair of Irene Neuwirth pearl and diamond ribbon earrings fashioned out of 18K white gold. This was our favorite pair of drop earrings of the whole night. Feeling inspired? .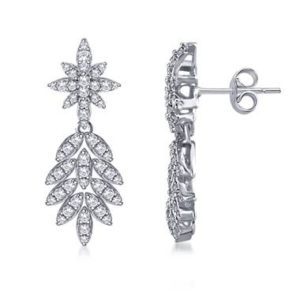 However, Gemma Chan's look wasn't too far behind. We fell in love with all 29.59 carats of the Harry Winston chandelier earrings she wore for the night. A very lucky lady indeed as Harry Winston opened up their archives to complete the Crazy Rich Asians star's look. Feeling inspired? .
Stars set the trends and they're telling us that we can expect to see more of these red-carpet looks through awards season and beyond. After all, you don't need a red carpet to wear a dazzling pendant necklace or throw on a fancy pair of chandelier earrings. Now, are you feeling as inspired by these looks as we are right now?

By PS Staff