Throwback Thursday (TBT) – Beautiful Jewelry Shared by PS Members
For Throwback Thursdays, we take the opportunity to re-appreciate beautiful pieces that have been shared over the years!
Lokelani posted this Good Old Gold August Vintage Cushion (AVC) in rose gold Ritani in 2010 when her fiancé popped the question. This story is too sweet; he did not consult her directly for a ring preference but checked out her PriceScope favorite folder on her browser bookmarks instead! What a clever way to figure out what she would like without tipping her off! He incorporated the rose gold based on a comment she made more than a year ago since her engagement!
The center stone is a 1.08 G SI2, and it looks amazing!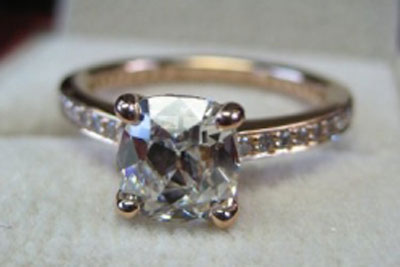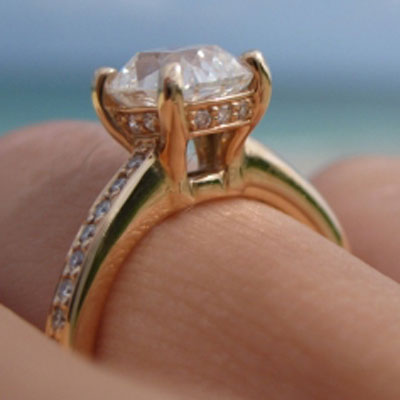 To those who are planning on proposing, this was such a considerate and thoughtful surprise approach to a ring that she plans to wear for the rest of her life!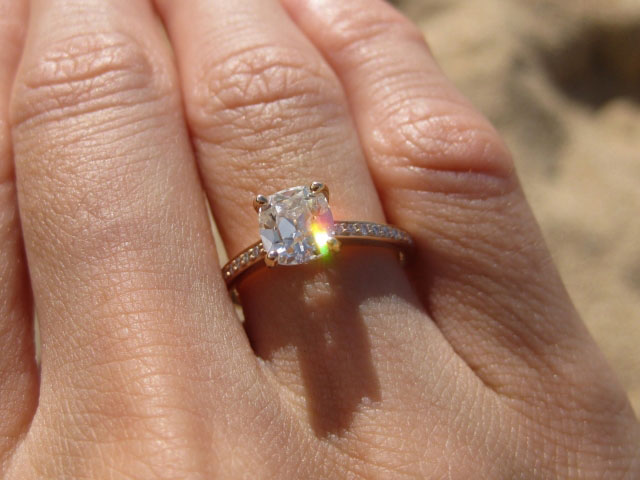 To read the original post and see more pictures, click here.
Thank you so much for sharing your jewelry experiences with us. Keep revisiting PriceScope's past on Throwback Thursdays!