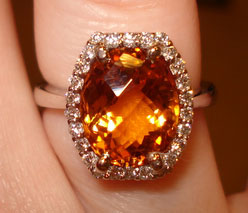 Throwback Thursday – Beautiful Jewelry Shared by PS Members
Tuckins1 blew us away with her gloriously humongous citrine ring; it seemed fitting to choose a spectacular citrine at least once during November!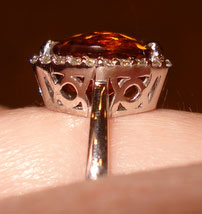 The color is so vivid; it really strikes an autumnal air. Tuckins1 held on to the stone for a year until she found the perfect halo setting at a gem show. It's such a beautifully unique ring that it looks like it must have been a custom design.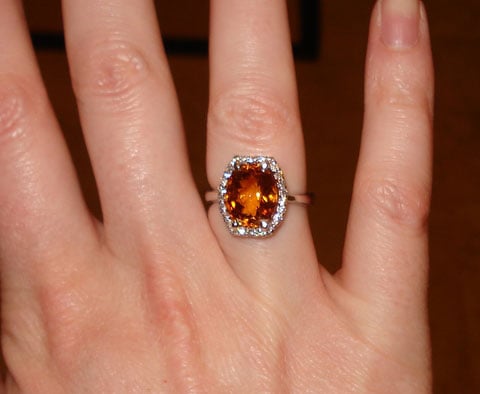 Stunning citrine ring, Tuckins1! I loved looking at this as the air turns cool and the leaves are finally falling; it seemed like fall weather was never going to arrive.
To read more about this ring and see more pics, click here.
For Throwback Thursdays, we take the opportunity to re-appreciate beautiful pieces that have been shared over the years!
Thank you so much for sharing your jewelry experiences with us. Keep revisiting PriceScope's past with us each Thursday!
#TBT