PS Welcome - YouTube
All about PriceScope
Mon, 25 Jun 2012
Modern Bridal: Shaesby Stack Rings
H1:
Modern Bridal: Shaesby Stack Rings
By
Erika Winters
Couture 2012 Designer Spotlight: Shaesby
With soft curves and subtle organic shapes, Shaesby offers a fresh alternative to traditional bridal collections. Designer Shaesby Scott has tapped into the aesthetic of those who want to "wear it differently" by presenting myriad stacking combinations to the contemporary bride. Engagement rings and wedding bands are designed to stack, metal colors are meant to mix, and finishes (satin and high polish) mingle along with a variety of fancy-shaped diamonds. Shaesby has revitalized the marquise-shaped diamond with a smooth bezel "Iris" engagement ring and a burnished-set "Lily" diamond eternity band (both shown below). Enjoy Shaesby's stack rings from Couture 2012.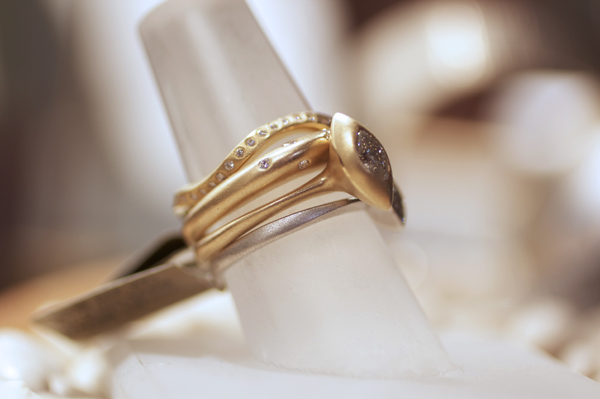 Shaesby Bridal Collection: (from top) Magnolia and Jasmine diamond bands in yellow gold, Iris and Tulip bezel diamond engagement rings in yellow and white gold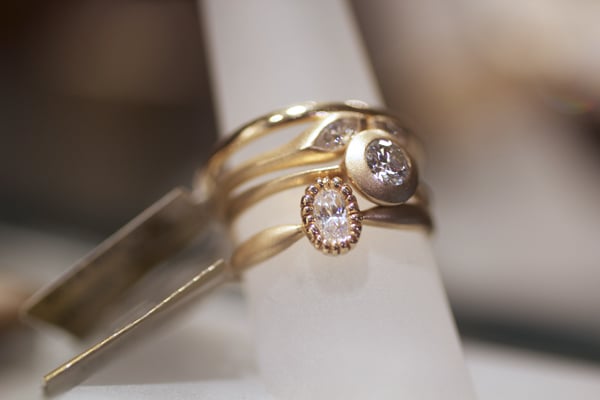 Shaesby Bridal Collection: (from top) Forged wave stack ring, Alyssum diamond band, Tulip engagment ring, and Calla oval-cut diamond engagement ring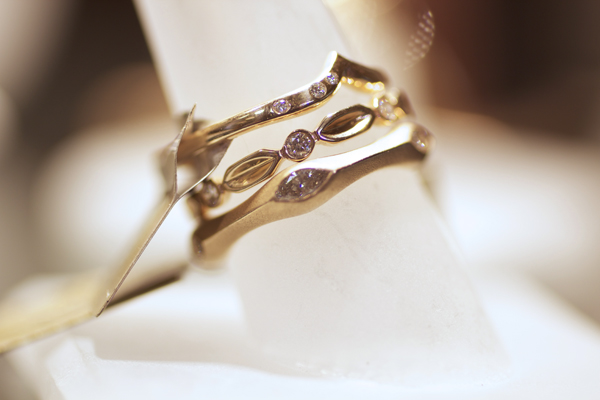 Shaesby Bridal Collection: (from top) Gardenia, Laurel, and Lily diamond stack bands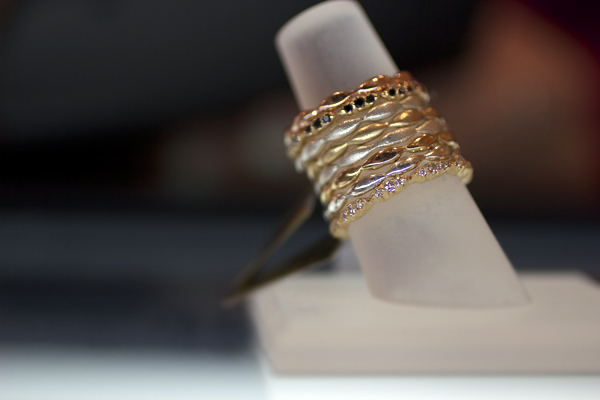 Shaesby Bridal Collection: Stackable rings in rose, yellow, and white gold with colorless and black diamonds
Share and discuss Shaesby Bridal on the Forum