By
Erika Winters
Fabulous Jewelry Shared by Pricescope Members
This week's featured jewel features stunning detail in vintage style. Thanks everyone for sharing your gorgeous jewelry in the Show Me the Bling forum!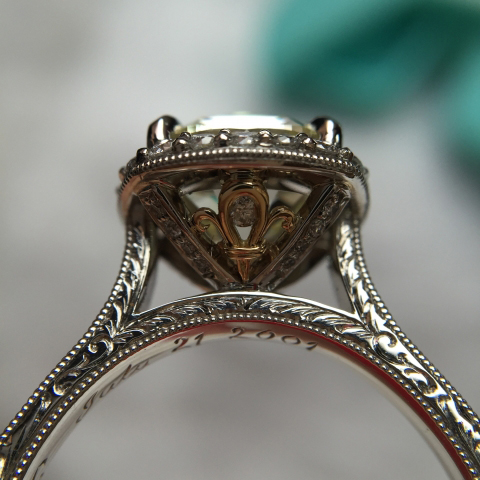 Cjchumphries' new engagement ring showcases two dimensions of Old World charm: first, the center diamond is an August Vintage Cushion–a new cutting style that hearkens to antique cushion cuts. And second, the custom setting brings together many vintage-inspired elements, including filigree and hand engraving, that work beautifully with the center stone. The ring presents a perfect marriage of diamond and setting that looks stunning on her hand. Pure romance! Check out cjchumphries' forum thread for more images and ring details:
FINALLY!! My new 2.8 N AVC set in my GreenLake custom setting.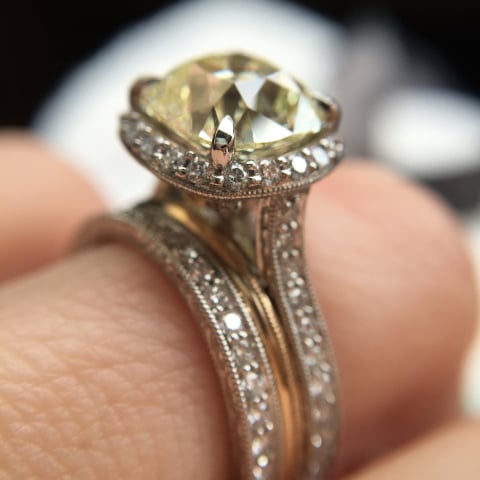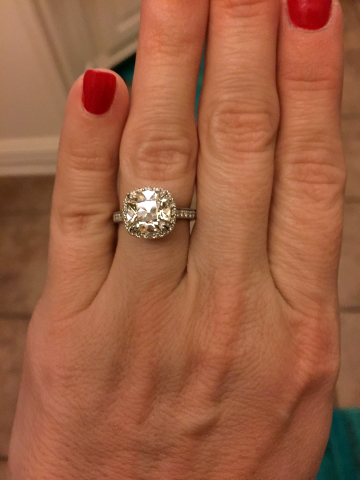 Thanks for sharing, cjchumphries!