By Erika W.
Fabulous Jewelry Shared by Pricescope Members
This week's featured jewel gives new meaning to the "labor of love," an engagement ring that is 100% homemade. Thanks everyone for sharing your gorgeous jewelry in the Show Me the Bling forum!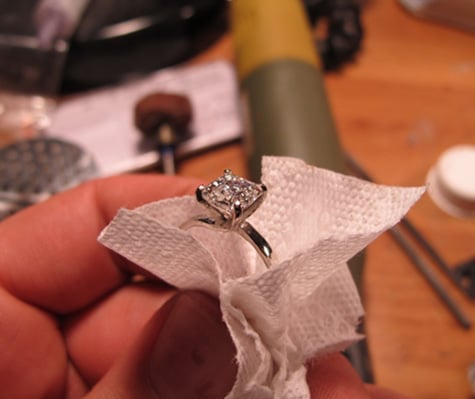 Undercover999 is not a jeweler, but this poster has made an entire engagement ring from scratch! From the CAD, mixing the alloy, to casting, polishing and finally setting the 1.54ct asscher cut diamond, Undercover999 spent weeks making this ring, an intense labor of love for a very lucky bride-to-be. The result? …a beautiful, classic engagement ring that anyone would be proud to wear. Incredible!
*Visit Undercover999's thread for images and detail of the ring-making process. Homemade E-ring… 2mm ok? What about prongs?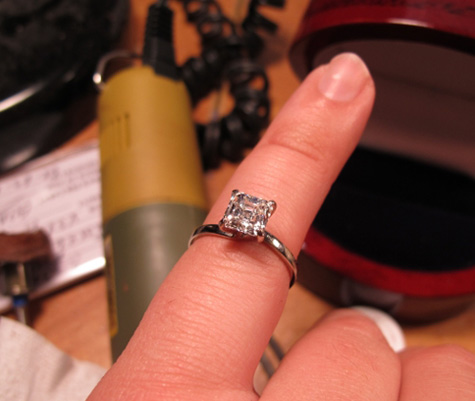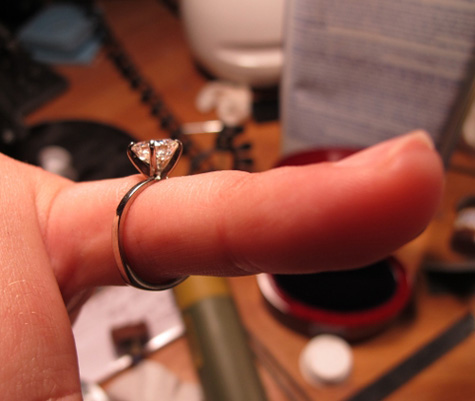 Initial CAD rendering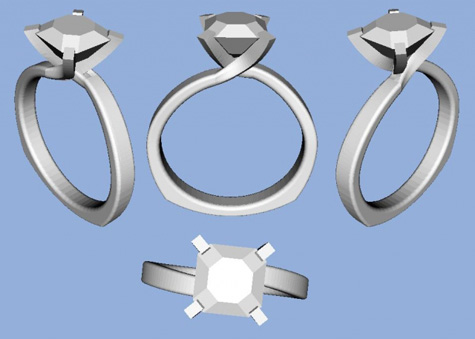 Undercover999, we appreciate you taking the time to share your process with Pricescope! Good luck with the proposal!
Related topics:
Hand Crafting my Victor Canera ring from Scratch

Hand creating a custom ring, start to finish