By Erika W.
Fabulous Jewelry Shared by Pricescope Members
This week's featured jewel combines two notable designs to create a new and stunning classic. Thanks everyone for sharing your gorgeous jewelry in the Show Me the Bling forum!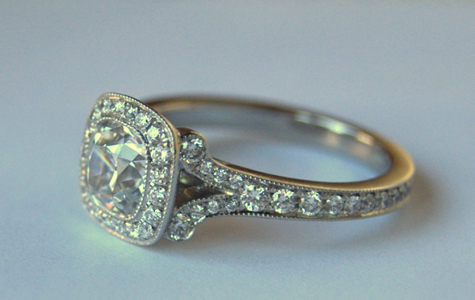 Inspired by both the Tiffany Legacy and the Cartier Ballerine, this custom platinum diamond ring draws the best from both designs. The halo proportions, the .88ct E VS1 antique style "August Vintage" cushion, and the delicate curved shank work in harmony.
Visit aweiss2k's thread for more great images and notes about the design. Custom Legacy/Cartier Design from ERD – AMAZING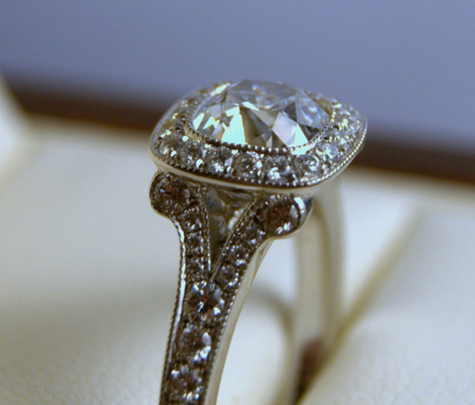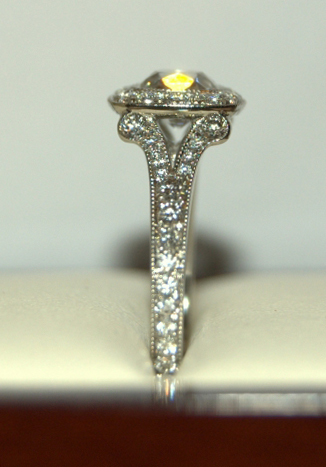 Lovely. Thanks for sharing aweiss2k!
Related topics:
HELP: Need to pick between GOG AVC and ERD "Custom" Cushion