Fabulous Jewelry Shared by Pricescope Members
Swingin'! This week's featured jewel shows us how to dress up a pair of studs with colorful drops. Thanks everyone for sharing your gorgeous jewelry in the Show Me the Bling and Colored Stones forums!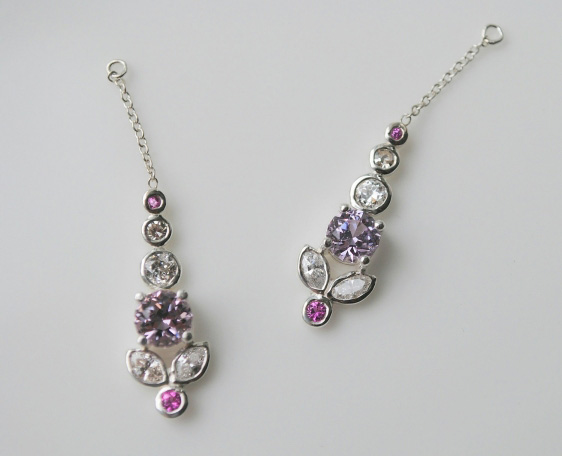 FrekeChild's earring drops feature a pair of custom-faceted lavender spinels set with diamonds and pink sapphires. The drops add a fun pop of color and movement to a classic pair of studs.
Visit FrekeChild's thread to learn more about the design:
Barry B spinel earring drops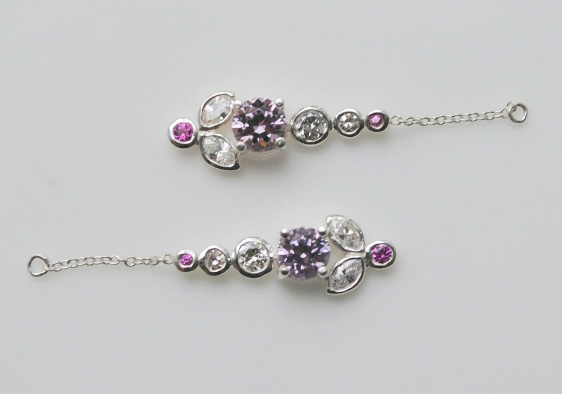 Images (top two): Daniel M on Etsy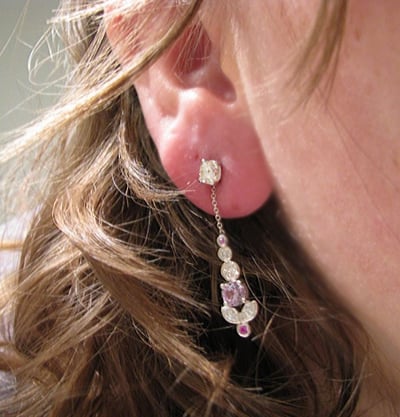 Thanks for sharing, FrekeChild!
Related topics:
Poll: Ideal stone size for a pair of colored stone earrings
Help with drop earring jackets