By
Erika Winters
Fabulous Jewelry Shared by Pricescope Members
An original vintage Cartier ring with a 5.15-carat diamond, this week's featured jewel is THE Holy Grail piece for a collector. Thanks everyone for sharing your gorgeous jewelry in the Show Me the Bling forum!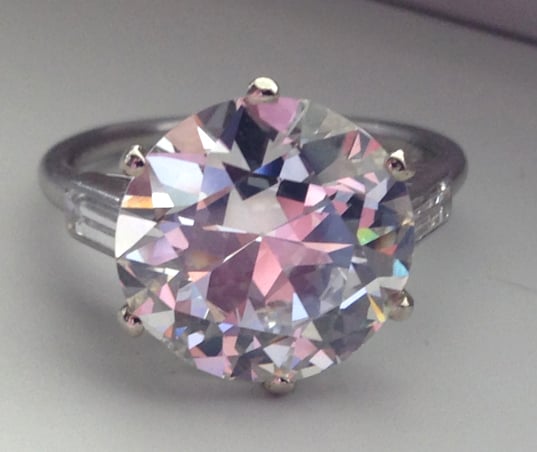 "I may now retire from collecting…," said RandG in her post on her incredible vintage Cartier diamond ring. And we can see why, as this piece would easily be many a PS'er's "holy grail" ring. It's set with an antique-cut round diamond weighing 5.15 carats in a classic Art Deco Cartier ring with slim baquette cuts. We don't know much about this ring's history, but RandG posted that it dates to circa 1920. And we can only imagine who once wore this dazzling diamond ring back in the day, but we are confident that it's loving its new home with RandG, as she is keeping it intact as an original vintage piece!
Be sure to visit her forum thread for more information:
The Ring That Stole My Heart.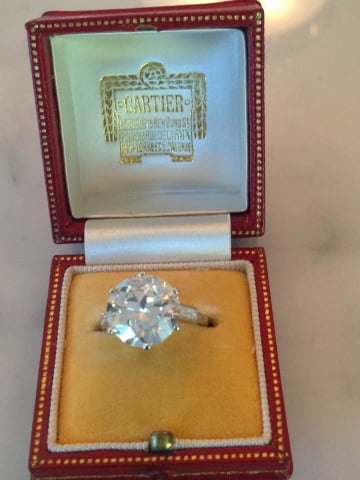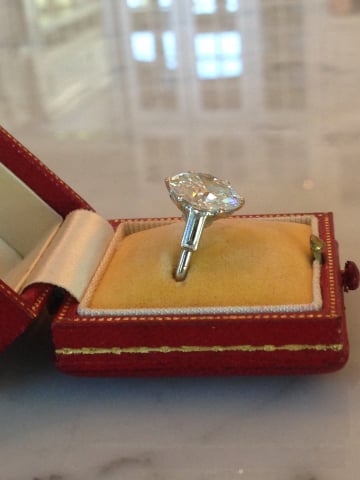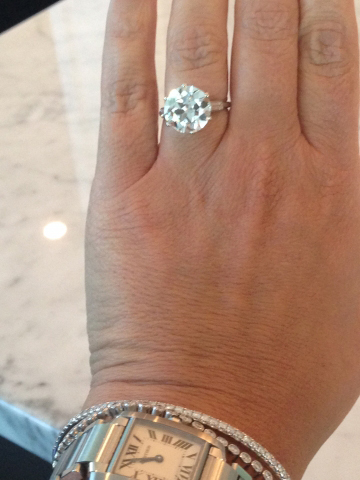 Thanks for sharing, RandG!
Related:

5-Carat Is the New 3-Carat: Pricescope Highlights from 2013