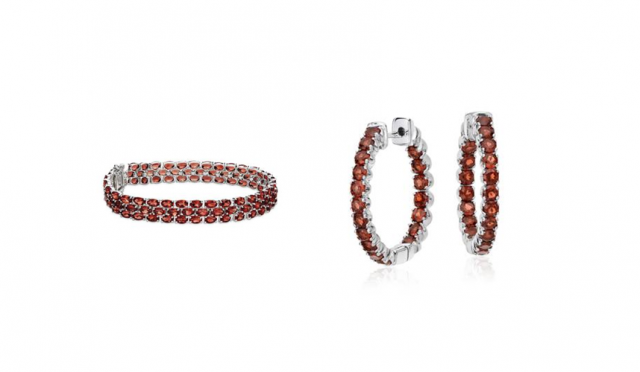 January Birthstone: Garnet
Baby it's cold outside but if you were born in January then it's hot, hot, hot. The reason? The fiery red January birthstone of garnet.
Garnet comes in myriad colors – from red to yellow, orange, green, brown, purple, pink, gray and black – but the rich red garnet is the standard bearer for January's birthstone. An interesting aspect of this gemstone is that is isn't one specific mineral, but instead several types of related minerals which all possess similar characteristics.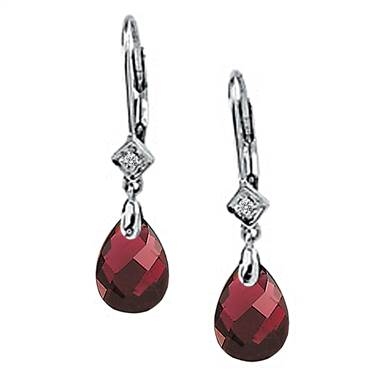 Genuine briolette garnet and diamond earrings set in 14K white gold

at B2C Jewels
If you love garnet's deep red color, then you're in luck because this stone is amazingly affordable. It's practical price means that you can find garnet in numerous types of jewelry which would satisfy anyone's particular style.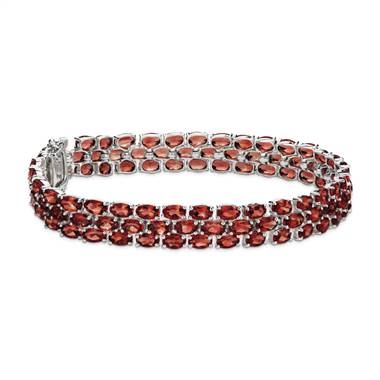 Trio oval garnet bracelet in sterling silver

at Blue Nile
Garnet's versatility is not only because of its affordability but because it is on the harder end of the Mohs Scale. Thus, the stone can hold up to daily wear and tear as well as look spectacular for any black tie gala.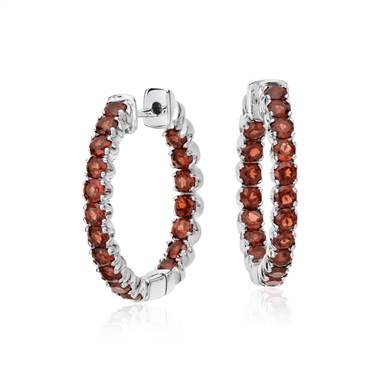 Garnet hoop earrings in sterling silver

at Blue Nile
January babies are lucky because not only does their birthstone look fabulous but they are fabled as possessing special powers. The stone is said to ward off nightmares AND protect travelers. Sweet dreams and safe travels, who wouldn't want to have that special power in their hands? Garnet is a beautiful and sturdy stone made to heat up January's bleak weather. A perfect stone for welcoming the new year and January babies, don't you think?

By PS Staff