Jewel of the Week (JOTW) – Gorgeous Jewelry Shared by PS Members
One of my favorite is . . . red! This week's featured jewel shows an intricate vintage ruby red ring posted by userangl28212003. This beautifully detailed ring has a 0.59 carat round natural red heated Burmese ruby in a lovely flower/leaf vintage white gold setting.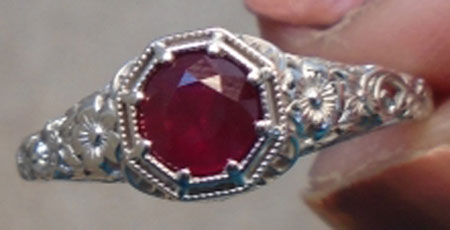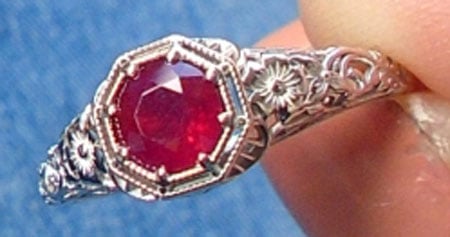 Userangl28212003, this is a stunning ring! I have a Burmese ruby and you're right, the pictures don't do it justice . . . it's still beautiful though! Thanks for sharing!
Thank you, everyone, for sharing your gorgeous jewelry in the Show Me the Bling and Colored Stones forum! Can't wait to see more!