As a fiancé-to-be thinking about how much to spend on an engagement ring for your future wife, it's easy to feel frustrated. How do you know what's a good or fair amount? What if you get ripped off or disappoint your fiancée? 
This topic is fairly frequently discussed in our forum. Of course, there are differing opinions, but the overriding sense is that there is no set answer. A number of different variables come into play. What matters is identifying which factors are most important to you as a couple, and this will enable you to decide on the right amount to spend on an engagement ring in your case. 
Why so much angst?
When you make other big purchases, you usually have a couple of things working in your favor. You tend to know a thing or two about what you're buying, and you tend to have some experience. It's also usually for yourself, not for the love of your life. 
With an engagement ring, most people don't yet know much about jewelry and diamonds. They haven't 'been here before'. But there is desperation to get it right because this is a gift for the person they love. There is so much symbolism tied up in the purchase that it's easy for a guy to break a sweat just thinking about it.
By the end of this article, you'll feel a whole lot more confident.
How much to spend on an engagement ring according to others
When you begin your research you'll come across a couple of concepts.
First is the traditional notion that you should spend the equivalent of 2-3 months of your salary on the engagement ring. You can eliminate this idea from your decision process because this was actually part of an advertising campaign by De Beers, when they were trying to reignite spending on diamonds following a downturn. That's all it was, and so has minimal relevance today, or for you individually. You may want to spend more, or you may want to spend less.
Second is the concept of what the average spend is. The average American spends $7750 on an engagement ring. So you may think you need to do the same. The problem with averages is that they don't tell the full story. You only need a few mega purchases to push up the overall average. Celebrities and the ultra-rich are always going to spend considerably more than the average American, yet their purchases affect the figures.
If hard and fast data matters to you, then you would do better to look at the median (most common) amount spent, and how that correlates to a percentage of salary. Looking at this data, the most common amount spent on an engagement ring is $1900, which is less than 2 weeks' salary.
However, by being attracted to these 'rules' about how much to spend on an engagement ring, we don't pay enough attention to the individuality of this purchase. More than any other purchase you'll ever make, there are emotions tied up in this, and that's okay. What's more important in determining the amount to spend is who you both are as a couple.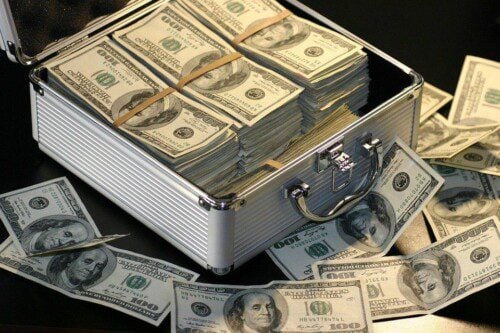 The factors that determine: How much to spend on an Engagement Ring?
Immediately, we can identify a problem with the concept of 2-3 months' salary as a spending amount. Two individuals heading out to buy a ring, with identical salaries, may have very different financial situations. One may have limited disposable income, following mortgage, student loans, other debt, healthcare costs etc. On the other hand, the other individual, who is earning the same salary, may have far fewer outgoings. Despite the same salary, the second individual can afford to spend more.
This should be your primary consideration: what can you afford to spend on an engagement ring?
Sit down and do the math. 
On one of our discussion forum threads, PriceScope member Froufrou said: "I really think it shouldn't matter on salary but more on how much salary is left over after the necessary stuff has been taken care of like rent or house payments and food etc. [Definitely] if he has a lot of spending money for his toys he should be able to spend a lot of it [on the engagement ring], but there is never a reason to go into debt."
Many of our forum discussions tend to reveal that users are more concerned about value than expense. It's one thing to set your budget. It's another to get the best engagement ring you can within that budget. 
This is very difficult for inexperienced jewelry buyers. It's why you'll really benefit from asking for help on the PriceScope forum. As PriceScope member Klavigne said: "If you need help finding something great on your budget, [you're] in the right place. The amount of bargain hunters around here, they could find anything!!" He explains about his own personal quest for value, by explaining about his fiancée:
"She [couldn't] actually care less that it's a VVS1 and a D color, she doesn't even understand any of it really. But to me it was very important that I give her the best I could."
Budgets and Taste changes over time
There's also the reality that when an individual is buying an engagement ring, they are probably at a relatively low point with their earning potential. In 10 years' time, they will usually be earning considerably more. 
On the forum, our users point out that there is a way around this. They recommend choosing vendors who have upgrade policies that allow you to trade in the diamond over time. This is another way of measuring value; by choosing something which you can change in the future.
Kindred advises another PriceScope member: "You might want to focus on a place like Whiteflash, which has a very generous trade-in policy (just spend $1 more). Or High-Performance Diamonds, who will buy back a diamond at 80% of what you paid."
Nala explains it: "I think go with Whiteflash and start out comfy—maybe on the low end of your affordability budget. If she is a bling addict, that will allow her to upgrade easily. If she isn't, she will be happy and you didn't spend on the top end of your budget. My love for diamonds grew exponentially after we were married and so an upgrade policy was crucial in allowing me to go from a .90 princess cut to a 2.52 mrb in the span of 9 years. I never once regret the amount that we spent on the upgrades, all purchased in cash. Each upgrade has provided me with endless hours of happiness. I never tire of appreciating my ering."
An opportunity to start your life together
Moving away from the dated De Beers advertising concept, the modern couple can view buying an engagement ring as a much more collaborative process. Part of this includes setting the budget together, rather than simply leaving it all down to the groom. This will also help to ensure that the bride-to-be receives an engagement ring that reflects her taste and style, rather than having to simply accept what's been chosen for her, even if she doesn't like it.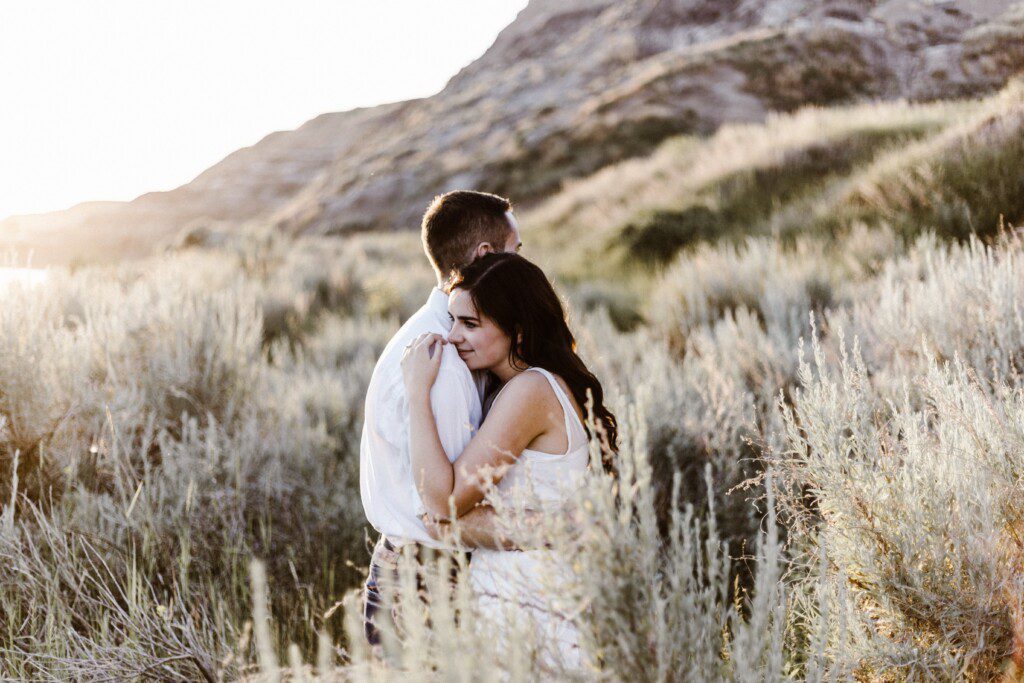 LaylaR sums it up really well, she said: "It's an opportunity to practice the skills that make marriage work: communication, respect, honesty, and consideration. Take an honest look at your finances, together. Look at rings together. Discuss styles, options, budgets. Research cut and quality and value (with jewelry the lowest cost option can be a very poor value). As long as the budget is right for the two of you. Everything else… that's just noise."
It's not the right approach for every couple, but where both parties earn, and you are stepping away from more traditional roles, it can be the right way to set the budget and choose the ring. 
In fact, there was a huge discussion about this concept on the forum, on a thread where users were discussing a news story where a man spent over $100,000 on an engagement ring, only for there never to be a wedding. As PriceScope member Holeydonut explained, the consensus of how much to spend on an engagement ring came down to "whether both parties involved were on the same page in terms of what they expected of each other in their relationship."
Think about what matters to you and your significant other
If working together to set the budget doesn't suit you, that is okay too. Some couples want to keep the surprise element and the sense that the one getting down on one knee has really thought about what their partner would like.
In this case, set your budget according to what you can afford and then think about what is important in the choice, for your partner, and in terms of value.
You'll need to consider how important to her it is to fit in with her friends, how much she loves bling, and her style. Look for clues in jewelry she already wears and any hints she has dropped. Try to find out everything you can about her expectations.
Then come on over to the forum. Here you can ask advice from those in the know. You may discover that you can spend less and still get something that your significant other will truly adore. What matters is that you put thought into the choice, as that will be reflected in how your partner feels about the ring long-term.
A word about financing
Many jewelers offer financing options, so it can be tempting to go down this route in order to increase your budget. 
There are times when this may suit you. For example, if you have only just started your first graduate job and can reasonably expect your income to become more stable very quickly. However, try to only use financing for a few months, so as not to overstretch.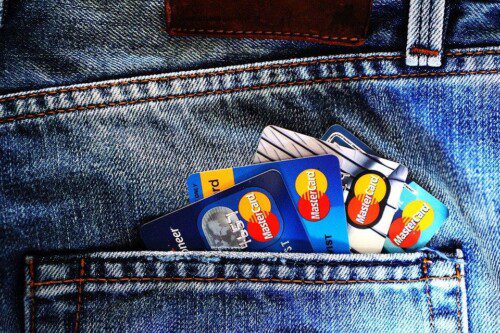 If you do choose to use financing when deciding how much to spend on an engagement ring, make sure you choose a reputable and reliable vendor, such as James Allen financing. Bear in mind that if you don't qualify for the financing scheme of a reliable vendor, then finance will be a poor decision as it indicates that you cannot afford it. Therefore don't go to someone else with lower criteria but higher interest rates.
Making the most of your engagement ring budget
As you'll have discovered, the trick is to make your budget – whatever you set it as – go as far as it can. There are some ways to ensure this.
Make sure you always look for engagement rings with appropriate certification. This will help ensure that you get a diamond quality that reflects what you pay for it. Consider the Cut of the diamond. This will help you choose a diamond that appears bigger, even with a lower Carat Weight. It is the Cut that determines the sparkle of the stone, which is important to pretty much everyone! Consider the Clarity too. Not all Clarity grading can be appreciated by the naked eye. You can settle for diamonds with a VS1 or VS2 Clarity grade, as any inclusions won't be obvious to the naked eye. It's also worth learning about diamond Color and how this can affect your budget.
If you're in doubt about how to set your budget and make it buy the best possible ring, then do come and ask on the forum, on the Rocky Talky board. There are plenty of experts ready to help you out.
Shopping for an engagement ring to suit your budget? Browse through our Jewelry Search