By Erika W.
Don't forget to make a wish…
We hope you have a wonderful Thanksgiving with your family and friends, and please don't fight over the wishbone. 😉 Cheers, and thank you to the Pricescope community for bringing so much to our table. We are thankful for you!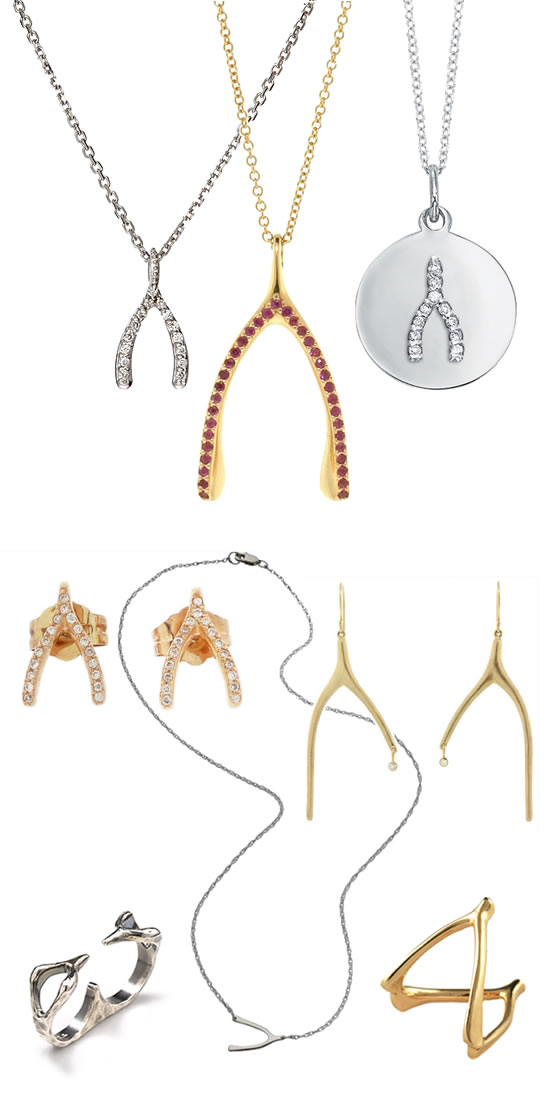 Left to Right:
Top Row – KC Designs white gold and diamond wishbone necklace, Jennifer Meyer ruby wishbone necklace, and white gold diamond disc wishbone necklace – Since1910.com
.
Middle Row – Jennifer Meyer diamond wishbone earrings and Jamie Joseph gold wishbone earrings with diamonds.
Bottom Row – Elizabeth and James sterling silver curled wishbone two finger ring, Jennifer Zenuer wishbone necklace in silver, and Jennifer Meyer gold wishbone ring.