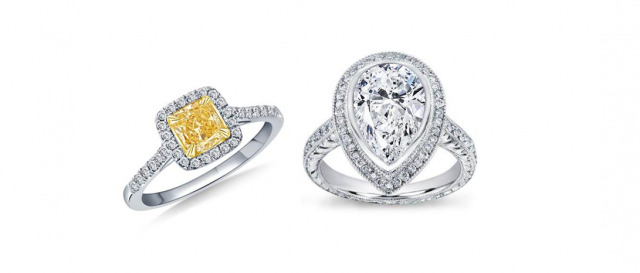 Get That Engagement Ring Insured
As you all know, I lost a side stone out of my engagement ring. After a quick "ZOMG, what do I do, there's a hole where my trillion should be." I settled down and did the responsible thing, I had my fiance contact the insurance company.
They have no record of my ring being insured with them. Fortunately we have the paperwork. Unfortunately, we lost it somewhere between an out-of-state move and intra-city move so until then, we are responsible for all repairs.
We sort of fell into our insurance carrier, but this time, I'm determined to switch insurance providers and read and document everything in case there is damage (or worse, loss) in the future. As a result, I've created a few rules that my jewelry insurer must have for me to go forward and use their services.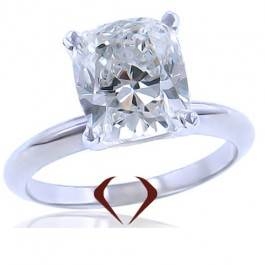 Cushion diamond solitaire ring set in 14K white gold

at I.D.Jewelry
Covers Damage & Repairs.
You have a greater chance of your ring being damaged than stolen. So to ensure that I'm not coming out of pocket again, I'm going to get an insurance plan with a generous repair plan. Now, an insurance plan without a deductible will cost more, but whether I choose one with a deductible, there will be a clearly defined repair policy.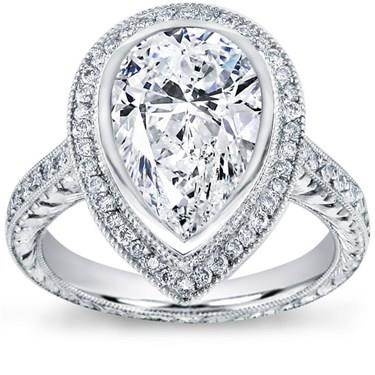 Pear shaped halo pave and filigree setting

at Adiamor
Covers Replacement
Nothing can replace my engagement ring, but I feel naked without it. I'd much rather have a replacement ring of my choosing than nothing on the most important finger.
Travel Insurance
We plan on taking our honeymoon outside of the US. I want to be sure that my engagement and wedding rings will be insured whether I'm in the US or Uruguay. However, I am willing to be flexible on this point, so if the insurer ticks all the other boxes, I'll just get travel insurance and protect my engagement ring under travel insurance.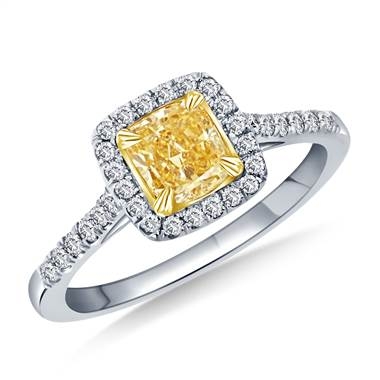 Fancy yellow cushion cut halo ring set in 14K two-tone gold

at B2C Jewels
These are three requirements are what I want to give me 100% peace of mind once my ring is on my finger again. However, you should ask your potential jewelry insurer a few other questions before you insure your engagement ring.
● Is loss covered?
● Do you require an appraiser?
● Do you require routine inspections for the policy to be valid?
● Can any vendor replace the ring, or only the vendor where the initial purchase was made?
Once again, my struggle is your gain. But I'm looking on the bright side. I get to choose my jewelry insurer and you get to learn from my mistake.

By PS Staff