DBTY or Diamonds By The Yard necklaces are such a great wardrobe builder. This DBTY was posted by PS Member, Diamondseeker2006 in the Show Me the Bling! forum. This versatile piece is being featured for Throwback Thursday!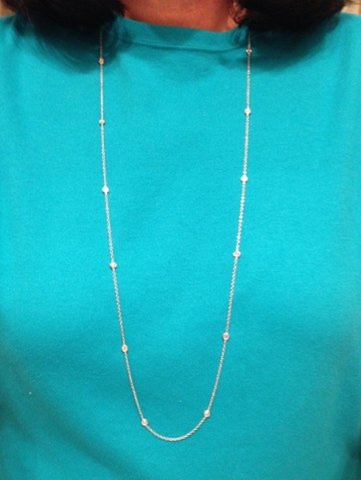 Diamondseeker2006 said: " I love that this necklace can be worn alone or layered. It really helps complete my necklace basics, and as always, Whiteflash makes beautiful bezels and uses their ideal cut melee. I did get other quotes for this because my pennies are scarce right now with a child about to start college, etc., but I ended up choosing WF since I knew I'd be getting outstanding quality!" We love to hear that, Whiteflash does phenomenal work and offers amazing customer service. They know that PriceScopers know their diamonds!
STATISTICS:
Length: 36″ long
Number of Diamonds: 16
Carat Weight: 0.14 ct each / 2.24 tcw
Bezels 2″ apart
Platinum 1.5mm chain
Rhodium-plated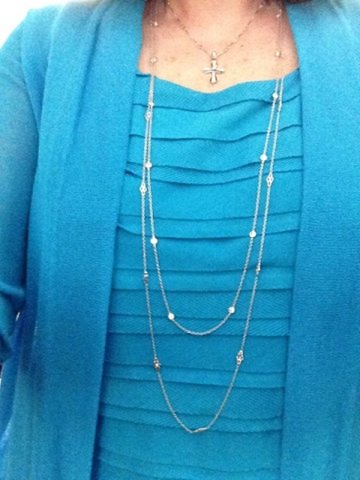 This stunning necklace really made me want to up my staple game, some gorgeous sparkle that can be worn with nearly anything! Adding some flash and beauty to everyday looks as well as being a great night out necklace.
How would you wear a DBTY, where would you wear it? Let us know in the comments section below. Join the PriceScope Community for FREE and jump in on the conversation.
Written by Kayti Kawachi